US denim brand Wrangler has set a new global goal to halve its water usage by 2030 after saving over 7bn litres of water in product finishing processes since 2008.
The updated target extends the scope of its water responsibility across the denim supply chain, including fibre production, fabric construction and finishing – which together account for more than 95% of the total water used in the production of a pair of jeans.
To help achieve the new goal, Wrangler is carrying out a water balance study to analyse the denim industry's water consumption by production phase and provide reliable benchmarks from which to calculate the water savings.
The company will also align its target with two other existing projects: Indigood foam dyeing, which uses 100% less water than conventionally-dyed denim; and water efficiency measures in cotton production under the Wrangler Science and Conservation Program.
Denim microfibres detected in Arctic lakes
The risk of microparticles shedding from synthetically produced textiles has been well-documented – but new research has now detected indigo denim microfibres polluting the Arctic wilderness.
The study, published by the American Chemical Society's Environmental Science & Technology Letters, found microfibres from jeans are much more prevalent in the oceans than previously thought.
Denim is composed of natural cotton cellulose fibres, processed with synthetic indigo dye and other chemical additives to improve performance and durability. Washing denim and other fabrics releases tiny microscopic particles, which can enter the environment through wastewater discharge or effluent.
Miriam Diamond, Samantha Athey and colleagues at the University of Toronto found indigo denim made up 23%, 12% and 20% of all microfibres in sediments from the Great Lakes, shallow suburban lakes near Toronto, Canada, and the Canadian Arctic Archipelago, respectively.
Based on the levels of microfibres found in wastewater effluent, the researchers estimate the wastewater treatment plants in the study discharge about 1 billion indigo denim microfibres per day. In laundering experiments, they found that a single pair of used jeans could release about 50,000 microfibres per wash cycle.
The research is significant because it had been believed that cotton, as an organic material, degraded almost completely, and that synthetic fibres persisted in the environment much longer.
Fashion Conveners form coalition for sustainable change
Nine organisations have joined forces as the Fashion Conveners to leverage their collective skills and resources to try to accelerate environmental and social change as the fashion industry emerges from the coronavirus pandemic.
The new coalition unites the Apparel Impact Institute (Aii), Fashion for Good (FFG), Global Fashion Agenda (GFA), Fashion Makes Change (FMC), Responsible Business Coalition at Fordham University (RBC), Sustainable Apparel Coalition (SAC), Textile Exchange (TE), Fashion Industry Charter for Climate Action, and ZDHC.
While no concrete actions or initiatives have yet been announced, the group says it plans to share knowledge, skills, data, research and networks "to catalyse action with companies, brands, and strategic partners, provide resources, support each other's policy efforts, and accelerate the industry's adoption of more sustainable and ultimately regenerative practices."
Ralph Lauren takes stake in upcycled fibre start-up
Ralph Lauren Corporation has invested in a sustainable material science start-up that turns plant-based, upcycled fibres – such as cotton waste – into high-performance materials.
The US fashion company has taken a minority stake in Natural Fiber Welding (NFW), and will help scale its patented process and expand the use of recycled post-consumer cotton in performance apparel. The move will also help Ralph Lauren to replace and reduce its reliance on non-biodegradable synthetics, such as polyester and nylon.
Recycled cotton is often unsuitable for use in new clothing due to the short fibres created during recycling. But NFW has solved this with a process that welds short fibres into longer fibres to create high-performance yarns that can incorporate cotton and other plant-based waste fibres.
The patented process creates an opportunity to reuse post-consumer cotton waste and impart performance characteristics into the fibre. The resulting upcycled material outperforms synthetic fabrics while still retaining the comfortable feel of cotton, the company says.
Group seeks blanket US ban on Xinjiang cotton goods
A coalition of human rights, labour and investor organisations is urging US authorities to impose a ban on imports of all cotton-made goods linked to the Xinjiang region of China, where there are concerns over the use of forced labour.
A petition filed with US Customs and Border Protection (CBP) is calling for a blanket withhold release order (WRO) on all cotton-made items – including cotton yarn or fabric – to try to stop the Chinese government from continuing its persecution of the Uyghur people. It also wants to discourage major garment brands from importing cotton goods linked to forced labour and selling them to US consumers.
Under US law it is illegal for the entry of goods produced or manufactured wholly or in part in any foreign country by convict labour or/and forced labour or/and indentured labour.
The petition calls on importers to identify and map their business relationships to determine whether they have direct suppliers in the Uyghur Region or suppliers in China or globally that source inputs produced in the Uyghur Region, including fabric, yarn or cotton. It also wants CBP to work with importers to ensure suppliers obtain inputs from sources outside of the Uyghur Region within 6 months.
Separately, investors have also been urged to take steps to identify, prevent and mitigate risks in portfolio companies to ensure they have no direct links to human rights abuses in China's Xinjiang region.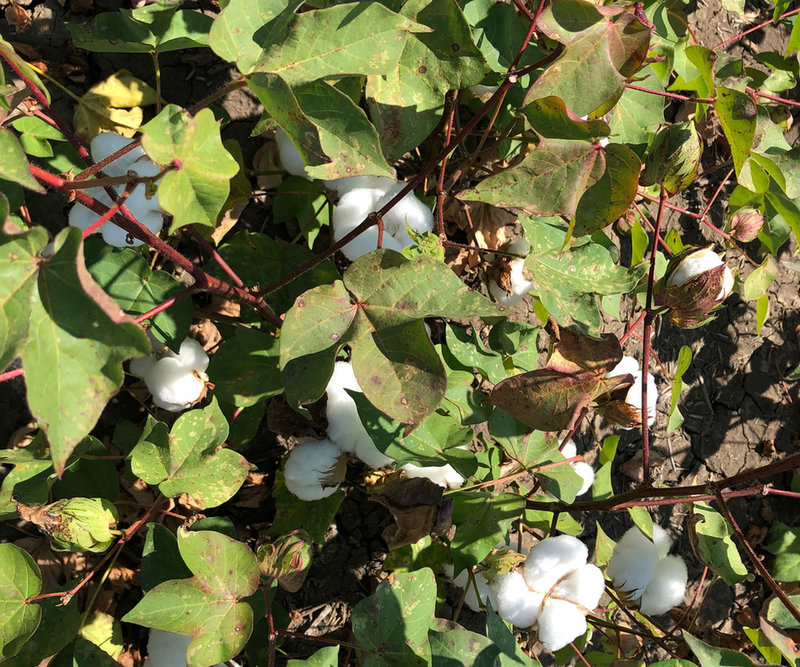 Progress on responsible sourcing plan for Uzbekistan cotton
With brands under pressure to find alternative sources of cotton outside China's Xingjian region, plans appear to be making progress for a new agreement that would re-open Uzbekistan's cotton sector to the international market.
A boycott against Uzbekistan cotton began in 2006 over the country's long-standing practice of using forced labour to pick cotton – and is backed by more than 300 apparel brands and retailers.
But the government has been making efforts to reform the sector by increasing remuneration to those picking cotton, improving working conditions to attract voluntary workers, eliminating cotton picking quotas, and allowing unimpeded access to international third-party monitors.
In response, the Cotton Campaign has presented plans for a Responsible Sourcing Agreement framework (RSA) – "an innovative, co-governed agreement...that would facilitate responsible sourcing of cotton and cotton products by global brands and their suppliers while providing capacity building for cotton and textile clusters, farmers, and workers; monitoring; an enforceable grievance mechanism; and supply chain transparency."
Australia launches online register for modern slavery
The Australian government has launched an online register for modern slavery statements, in a bid to increase information available about its risk in global supply chains.
The website will house all statements submitted under the country's Modern Slavery Act, which came into force in early 2019. The legislation requires companies with a turnover of AUD100m (US$73m) or more to report annually on the slavery risk in their supply chains and what they are doing to stamp it out.
The apparel and textiles industry can involve significant modern slavery risks, such as in the production and processing of raw materials like cotton.
Australia's Act is modelled on the UK's 2015 Modern Slavery Act, but requires the government to publish statements in an online register rather than on company websites.