Ascend Performance Materials – Embedded zinc ions: The patent-pending Acteev technology embeds active zinc ions into the matrix of a specialty polymer. Unlike topical finishes or coatings, the zinc ions don't flake away, providing long-lasting antimicrobial functionality and a lower environmental impact, the company says. Acteev Protect offers a permanent solution that guards against the growth of unwanted odour-causing bacteria, fungi and microbes. Acteev Biodefend technology, meanwhile, has been shown in laboratory tests to deactivate SARS-CoV-2 and other pathogens.
Carrington Textiles – Antiviral and Antibacterial Finish: UK based manufacturer Carrington Textiles has obtained the ISO 18184:2019 'Determination of antiviral activity of textile product' certification for its new Antiviral and Antibacterial Finish for fabrics. The company ran trials on its main scrub suit poly-cotton fabric, Alba 2, using the Sanitized branded treatment that harnesses the antiviral and antibacterial properties of silver, with tests showing it deactivates over 99% of enveloped viruses in two hours. Even after 50 washes at 60 degrees, 98% of viruses were deactivated, meaning the protective properties will last the lifetime of a garment, the company explains. The finish works as a coating that is pressed then 'baked' into the woven material using specialised machines, essentially creating a barrier that captures and deactivates the virus before it can pass through the 'pores' of the fabric.
Haama Europe – Silverguard: This company has developed two new products for Covid-19 related applications made from fibres that are fully enveloped by 99.9% pure silver. 'Earth' is a nonwoven product used as an antiviral filtration layer inside facemasks; while the 'Jupiter' silver pocketing product can be used to make sterile pockets in jackets, handbags or trousers to store worn face masks. Both innovations consist of metallised polyamide, with over 20% pure silver content.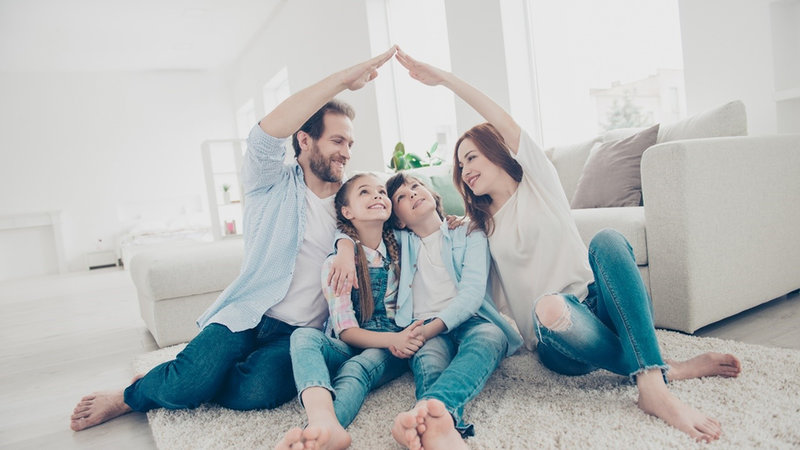 HeiQ Viroblock: New from Switzerland-based HeiQ Materials, HeiQ Viroblock NPJ03 achieves a 99.99% reduction in SARS-CoV-2, the virus strain that causes Covid-19. Added to textiles during the final processing stage, it contains a minute amount of recycled silver active ingredient and fatty liposome vesicle components that rapidly destroy enveloped viruses. The technology has been certified as safe and sustainable, the company says. End-uses include a new line of Viroformula fabrics from Italian luxury textile manufacturer Albini Group. Pakistan's Artistic Denim Mills is using the treatment in its 'Safe to touch' denim collection. And India-based Arvind has used Viroblock in its Intellifabrix suit and shirt fabrics and garments.
Hong Kong University of Science and Technology – MAP 1 Coating: Researchers at the HKUST have developed a Multilevel Antimicrobial Polymer (MAP-1) coating that also destroys viruses, bacteria and even hard-to-kill spores. MAP-1 can be permanently added as finish for textiles and apparel to provide long-term protection against microorganisms. The coating's surface renders the microorganisms non-viable upon contact, prevents microbial adhesion, and will not change the fabric feel or appearance.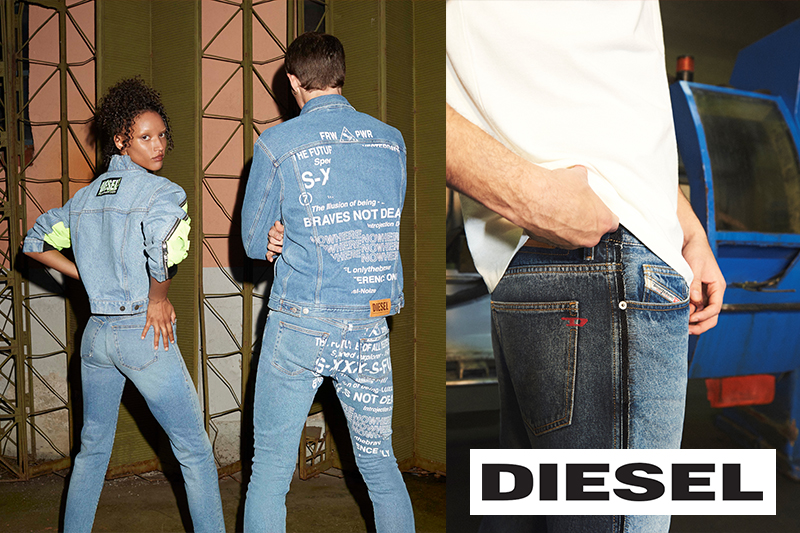 Polygiene – ViralOff: Swedish odour control specialist Polygiene began its efforts in garment protection with the SARS epidemic in the early 2000s. Its latest offering – ViralOff – is said to disable over 99% of viral activity within two hours of contact between pathogens and fabric, and has shown efficacy against a comprehensive range of viruses, including Covid-19. The active ingredient is a biocide made of a reaction mass of titanium dioxide and silver chloride. It works by interacting with key proteins, inhibiting the virus from attaching to textile fibres. The treatment can be applied during the existing production process, preferably at the finishing stage, and lasts for the lifetime of the garment, the company says. The Diesel fashion brand has exclusive rights to use it on denim.
Promethean Particles nano-copper: Based in the UK, this nanomaterials specialist has developed an additive containing copper nanoparticles with claimed strong antimicrobial properties designed for use in fabrics and Personal Protective Equipment (PPE). The company is currently working with fibre manufacturers to incorporate its particles into their processes. It also holds what it says is the largest nanoparticle manufacturing plant of its kind in the world, with a capacity to produce over 1,000 tonnes per year.
Proneem – Viralstop: French start-up Proneem has teamed up with France Chimie and Novachim to develop the Viralstop antiviral textile treatment. Tested by an independent French laboratory, the technology forms a lasting and permanent barrier that neutralises the activity of SARS-CoV-2 on textile surfaces. Proneem's manufacturing processes are based on microencapsulation and its new treatment combines the antiviral properties of zinc pyrithione and zinc oxide with other active ingredients, and prevents viruses such as coronaviruses from replicating by damaging the viral envelope.
Rudolf Group silver microstructures: German company Rudolf Group has embedded new antiviral features in RUCO-BAC AGP, its flagship antimicrobial product for textile applications. The treatment combines silver microstructures within an innovative finishing chemical. The microstructures block oxygen-transporting enzymes, halting microbe growth; they then crush disulphide bonds, which are a key element of sulphur-containing proteins that help sustain microbes; and they also interfere with the surface proteins within bacteria and virus membranes. Rudolf Group says the antimicrobial textile finish can be worn next to the skin.
Sonovia ultrasonic antibacterial coating: Israeli start-up Sonovia has developed an ultrasound-based technology that uses a process called cavitation to force reagents into the fabric at extremely high velocities. This means it can durably coat individual textile fibres with antiviral chemicals such as a high-efficacy zinc oxide, without using chemical binders. Zinc oxide is a potent antimicrobial agent that continually produces positive ions that disrupt and destroy the lipid membrane of microbes on contact, including enveloped viruses. The company says its proprietary zinc-coating on a cotton-polyester blend fabric has been tested to be effective even after being washed over 55 times