Covid-19 a catalyst for more sustainable fashion
Sustainability and ethics will return to the top of the agenda as fashion brands and retailers emerge from the coronavirus crisis, according to GlobalData. Those leading the way are set to gain a competitive advantage, reach a new audience, and help set standards for the sector.
Covid-19 has had a vast impact on purchasing habits, with many shoppers now used to buying less.

However, many consumers want, and are used to, the attributes of fast fashion – newness, convenience and affordable prices. These elements have to be addressed by retailers attempting to make their operations more sustainable and ethical.

Some retailers have taken actions to capitalise upon the demand for change, making more sustainable choices easier for consumers to take. For instance, Selfridges launched Project Earth in August, a scheme featuring resale, rental, refill and repair services across its fashion and beauty departments, including a second hand pop-up shop in partnership with Oxfam for Second Hand September. This benefits Selfridges by widening the reach of its premium fashion offer, and sets a precedent for other players to enhance their sustainability credentials.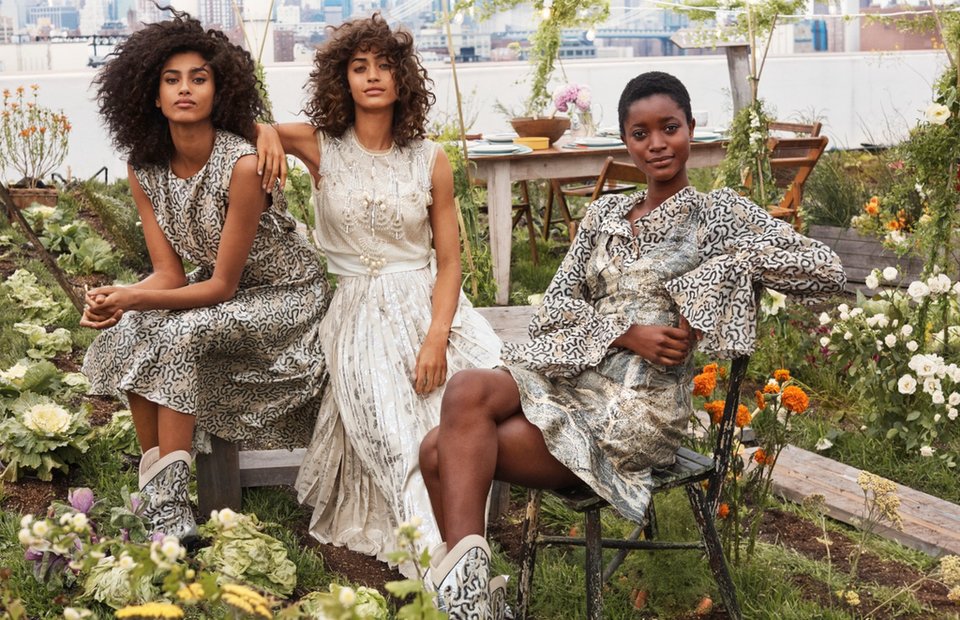 H&M has long been a pioneer in introducing sustainability initiatives, such as its Conscious Collection, garment recycling and its recently announced resale platform for Cos, proving that retailers can combine consumers' appetite for newness with increased sustainability.
However, while retailer-driven action is important to help consumers make more sustainable and ethical choices, ultimately if the model of fashion does not change, the demand for low-cost fast fashion will still prevail.
Largest US cottonised hemp facility targets apparel
The first facility to process and cottonise hemp fibre in commercial quantities for apparel is set to open in the United States to take advantage of the massive growth forecast for the industrial hemp industry.
Dallas-based Panda Biotech has selected Wichita Falls in Texas for what it says will be the largest and most state-of-the-art industrial hemp processing centre in the US. It is also set to be the only facility outside China dedicated to both the processing and cottonisation of hemp fibre in industrial quantities.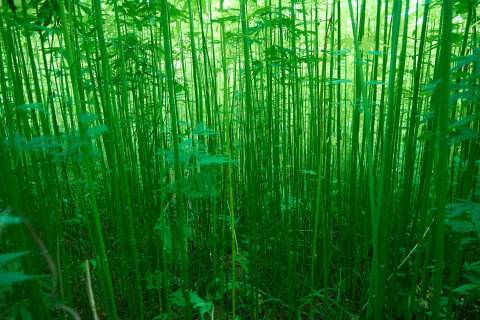 "Cottonisation" involves removing the lignin that binds hemp fibres together in bundles and "opening" them for further refinement. Once "cottonised," the hemp fibre can be blended with other natural or man-made fibres – such as cotton, silk, wool and polyester – and spun into yarns that will be knit or woven into fabric.
At full production, the facility is set to produce more than 35 million pounds of apparel-grade, cottonised hemp fibre each year. Trials are also underway with a number of well-known brands to develop yarn blends for sustainable and innovative textiles.
Hemp is lauded as one of the most sustainable crops, requiring 70% less water than most other raw materials grown for the manufacture of textiles, along with few herbicides, fungicides or pesticides. On top of this, the global industrial hemp market is forecast to grow from $4.6bn in 2019 to $26.6bn by 2025.
Marks & Spencer to cull 7,000 roles as Covid bites
UK clothing, homewares and food retailer Marks & Spencer is to axe 7,000 management and store jobs – around one-tenth of its workforce – as it attempts to reposition its business model to become nimbler and more digitally focused.
The cuts come as clothing and home sales in stores remain well below last year. Since 15 June, when it started to reopen shops that had been shuttered amid coronavirus lockdowns, the unit's total revenue was down 38.5%. The contrast between stores and the online channel also remains stark, with clothing and home sales falling 47.9% in the eight weeks since reopening, versus online growth of 39.2% – with online accounting for 41% of sales.
The latest job cuts add to the 950 announced in July across its central support functions to try and accelerate the restructuring of its business.
Burberry trials social retail in China
British luxury clothing and accessories brand Burberry has opened its first "social retail store" in Shenzhen, China's technology hub, as a way to attract young and tech-savvy consumers, save profits, and stay ahead of the competition in pandemic times.
The company says this will not be a "one-off," and that it plans to roll-out similar stores in multiple locations in the future as it tries to stay in touch with customers, keep them entertained, offer them information, and provide an easy way to purchase products.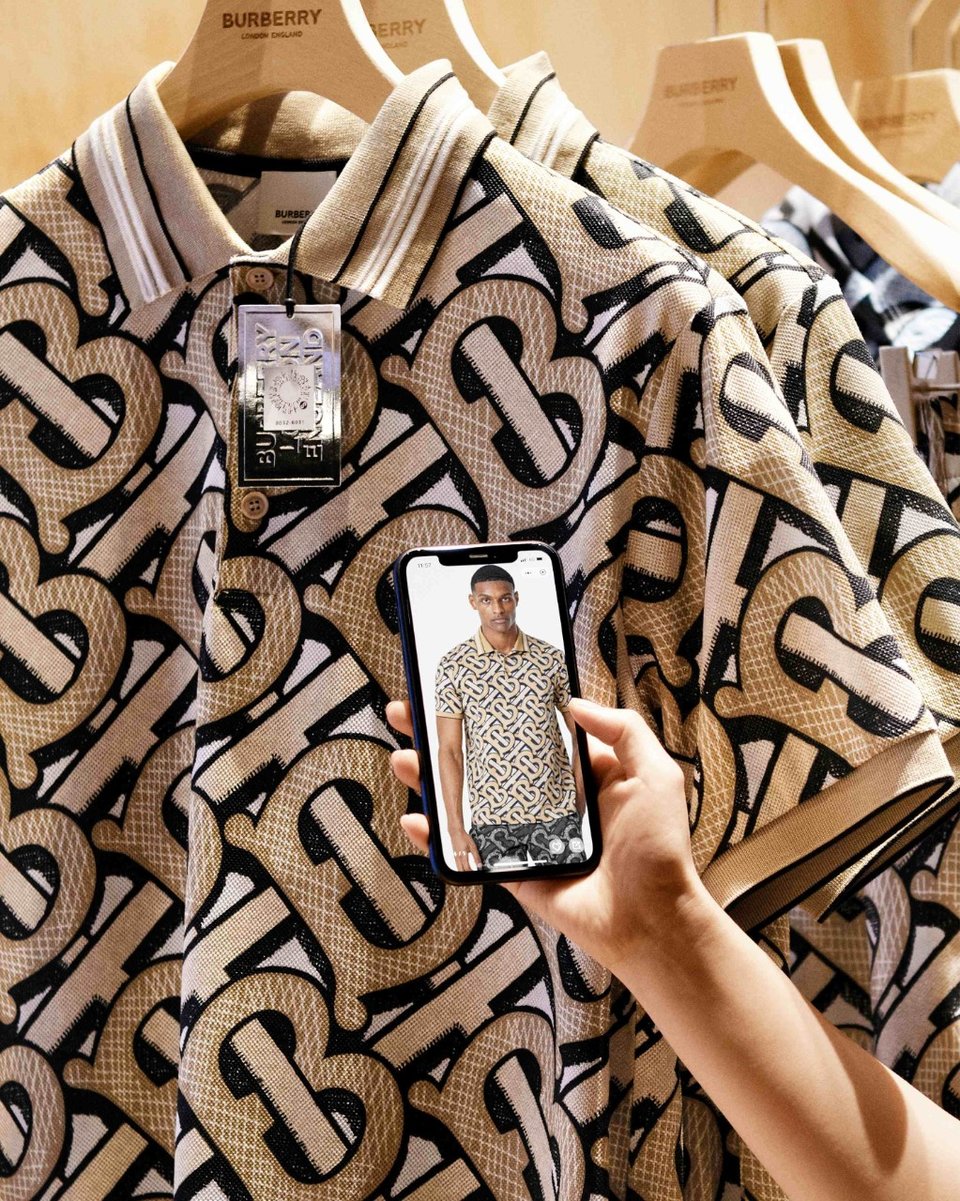 Burberry has partnered on the initiative with Chinese technology conglomerate Tencent, developer of the WeChat messaging and social media application. Consumers can use the WeChat mini-programme in-store or at home, to book in-store appointments or products to try on, read product info, contact customer service, or share personal content.
When in store, it acts as a digital companion, and can be used to scan QR codes, book fitting rooms, or even adjust the lighting. All in-store items are interactive, being equipped with a QR code that visitors can scan to find more information about the product or see how it looks on a model.
UK government aid to support fashion supply chains
A new GBP6.85m (US$8.9m) foreign aid scheme has been launched by the UK government to help workers supplying UK chains like M&S and Primark.
The aid fund – made up of GBP4.85m UK aid and GBP2m from businesses – will focus on key clothing supplier countries including Myanmar, Bangladesh, Kenya and Ethiopia. It is estimated that nearly 120,000 people working in the global garment industry will benefit.
The aim of the new Vulnerable Supply Chains Facility is to make workplaces safer so that employees can return to work and there will be a steady supply of products to the UK high street. But critics have accused the initiative of funnelling aid into the pockets of wealthy firms.
Pandemic and trade war top concerns for US fashion firms
The impact of the Covid-19 global pandemic and the protectionist trade policy agenda in the US are the biggest concerns facing American fashion industry executives.

The annual snapshot of sourcing sentiment is revealed in the '2020 Fashion Industry Benchmarking Study' published by the United States Fashion Industry Association (USFIA). It shows the lowest level of confidence in the five year outlook among fashion brands, retailers, importers and wholesalers, and the highest number of respondents who are pessimistic.

The job market appears to be the sole positive aspect of the US fashion industry, with nearly 90% of respondents still planning to increase hiring in the next five years.

Clothing retail sales in the US shrank by over 40.8% in the first five months of 2020 compared with a year ago, while US apparel imports were down by 27.8% year-on-year from January to May 2020 – a worse performance than during the 2008-2009 global financial crisis.

"The current global crises highlights something that we have talked about for years – the need for real partnerships throughout the supply chain," says USFIA president Julia Hughes.

"It is more important than ever for fashion companies to work with their suppliers to meet the key sourcing goals of speed-to-market, flexibility and agility, sourcing cost control and low compliance risks."