US jeans giant Wrangler is expanding its sustainable cotton programme from the United States to Europe as it looks to build a more resilient and regenerative supply of its key raw material.
The Wrangler Science and Conservation Program was initially rolled out in 2017, and promotes sustainable agricultural production and land stewardship practices that advance soil health and traceability in the supply chain. These science-backed methods increase yield while reducing water and energy inputs, fighting erosion, and add more carbon into the soil.
The denim brand aims to source 100% of its cotton from farms using land stewardship practices by 2025.
"Wrangler products are made with cotton grown all over the world, so it's important that we help drive the entire industry toward more sustainable production," says Roian Atwood, senior director of sustainability at Wrangler. "It's been great to learn from European farmers, to share our research and to unite against major industry challenges, like the loss of valuable top soil."
Free guide to writing a Modern Slavery Statement
The Ethical Trading Initiative (ETI) has published what it believes is the first free, open source guide for businesses on how to write a robust Modern Slavery Statement.
The new resource is the online version of ETI's 2018 Modern Slavery Statement Framework, which offers a structured, step-by-step guide for businesses on how to write their statement as well as evaluate its strengths and weaknesses.
Under the 2015 Modern Slavery Act, all UK companies with an annual turnover of GBP36m (US$46.6m) or more are required to publish an annual slavery and human trafficking statement under the Transparency in Supply Chains Clause.
But as the ETI points out, not all companies are the same – whether in terms of skills, the risks they face in their global supply chain, or the countries they source from – so every statement will be different.
But there are overarching principles which will be common to all, such as being open about uncertainties and challenges, and demonstrating continuous progress designed to have a long-term impact.
The framework sets out a standard that allows for these differences, while incorporating all the fundamental factors against which companies' progress will be measured.
Gap teams with ThredUp in resale drive
US specialty clothing retailer Gap Inc is stepping into the secondhand apparel market through a new partnership with online resale store ThredUp.
Shoppers will be able to drop off their used clothes in ThredUp Clean Out bags at some Gap, Banana Republic, Athleta and Janie and Jack stores, in exchange for credits to use in the shops.
"As the resale revolution continues to gain momentum, participating in re-commerce is not only good for our planet, but good for business," says Mark Breitbard, president, Gap Inc specialty brands. "Our customers are diversifying their closets, whether with new clothing, rental pieces, or secondhand goods."
Gap says it is the largest Clean Out participant to date in ThredUp's Resale-as-a-Service (RAAS) programme, which also includes Macy's, JC Penney and J.Crew's Madewell brand.
Research suggests the US secondhand apparel market will be worth US$51bn by 2023, with younger generations leading the charge.
The resale market has grown 21 times faster than the retail apparel market over the past three years, according to figures from ThredUp. Its annual report, which contains research and data from GlobalData, shows 56m women bought secondhand products in 2018, up from 44m in 2017.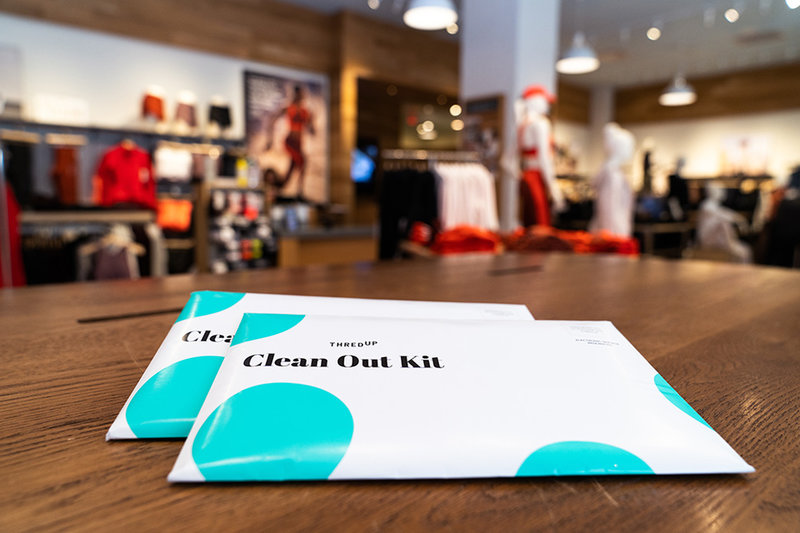 Largest US hemp fibre processing facility planned
The largest industrial hemp processing facility for textile-grade fibre is being planned in the United States to take advantage of the massive growth forecast for the industrial hemp industry.
The 'Panda High Plains Hemp Gin' will be located in Lubbock County, Texas, in the heart of cotton country, and will be the first facility for Dallas-based Panda Biotech to produce high-quality, textile-grade fibre and premium cellulose.
The company says that not only is it expected to be the US's largest hemp decortication centre – the process used to separate the fibre and cellulose from the stalk – but also one of the largest in the world.
To ensure the highest quality fibre, the company will only process hemp stalks that are harvested prior to the maturation of the seed and flower, which are the parts of the plant used in CBD products.
Panda Biotech has also secured the rights to purchase a 255,000 square foot processing facility in Shallowater, Texas, where more than 130,000 tons of Texas-grown industrial hemp can be processed annually into textile fibre and cellulose.
"The processing of hemp stalk for industrial uses will be the next multi-billion-dollar business in the United States," says Scott Evans, executive vice president of Panda Biotech. "Hemp fibre and cellulose will help manufacturers meet the needs of today's eco-conscious consumers who increasingly require environmentally friendly products and services."
The global industrial hemp market is projected to grow from $4.6bn in 2019 to $32bn by 2022. However, most of the current consumer textile applications for hemp are products such as rugs, upholstery and other home furnishings.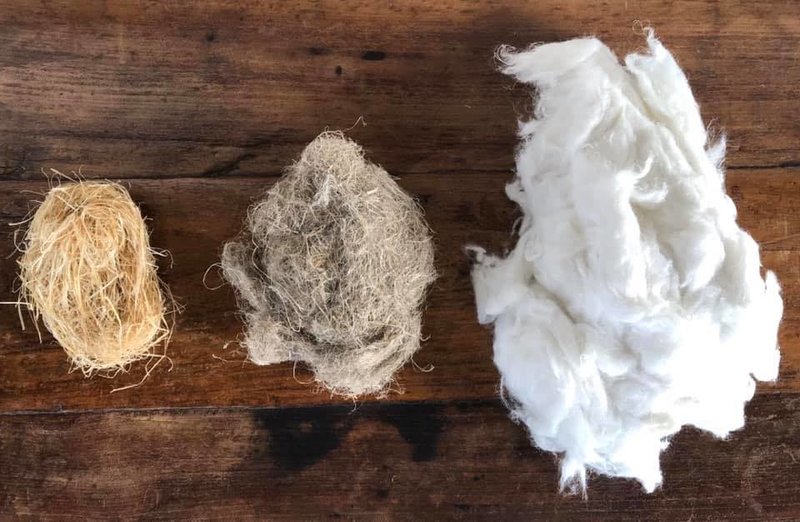 EU 'Green Deal' targets textile reuse and recycling
Textile reuse and recycling will be a priority under an incoming plan from the EU, which aims to halve waste by 2030.
The 'Green Deal' sets a roadmap for a climate-neutral continent by 2050, and encompasses a range of actions supporting circularity and sustainability. These will lead to new proposals for resource-intensive sectors such as construction, textiles, electronics and plastics and will include provisions on environmentally aware product design, green public procurement, and an EU model to standardise separate waste collection.
"We need to stop this economy of digging up, making, burning and throwing away and turn that into a truly circular economy," says Frans Timmermans, executive vice president-designate of the European Commission. "If we don't take action, our use of biomass, fossil fuels, metals and minerals will double in 40 years."
The heart of the sustainable production policy, he says, will be the right for consumers to ask for a repair of the products they buy.
France has already taken a lead with new legislation adopted at the end of January that bans clothing brands and retailers from destroying unsold and returned items.
The 'Loi Anti Gaspillage' is part of wider goals for a 30% reduction in resource consumption in relation to GDP between 2010 and 2030; a 50% reduction in the amount of non-hazardous waste landfilled by 2025; and for all plastics to be recycled by 2025.
New tool to help Bangladesh garment makers save resources
A new tool has been launched to help Bangladesh garment factories to monitor their use of resources such as water and energy.
The PaCT Portal has been developed by the Partnership for Cleaner Textile (PaCT II), which is led by the International Finance Corporation and is working to reduce the environmental impact of the whole value chain – from wet dyeing and finishing, to spinning and garments.
The data-driven monitoring software will provide real-time analytics for readymade garment factories, helping them in their efforts to improve the use of resources.
Supported by Denmark, Australia, and the Netherlands, PaCT has already helped the industry save 25bn litres of water and 2.5m megawatt-hours of energy annually. Started in 2018, its current iteration, PaCT II, is working with 132 factories and is supported by VF Corp, Puma, Levi Strauss & Co, Tesco, and Gap Inc.
Bangladesh is the second-largest apparel exporter in the world after China, with apparel accounting for more than 80% of the country's exports.