Coronavirus takes a toll on fashion retailers
A growing number of fashion retailers and brands are warning about the impact of coronavirus (Covid-19) on sales in Greater China and potential product shortages as the year progresses.
With over half of its suppliers located in China, value fashion retailer Primark says prolonged delays to factory production could lead to supply shortfalls on some lines later in its financial year.
Like many, the company built up its inventories ahead of Chinese New Year – but is now assessing the ability of its suppliers in China to fulfil current orders, as well as looking to step-up in production from existing suppliers in other regions.
Sportswear firm Adidas notes its sales in Greater China have slumped 85% since Chinese New Year, with a significant number of stores closed and a reduction in footfall at its locations that do remain open.
While rival Puma has closed more than half its stores in China and says business in other Asian markets has also been affected by a decline in Chinese tourists.
Nike, too, expects the epidemic to have a "material impact" on its operations in Greater China in the short term as the company has also shuttered half of its stores in the region.
Apparel giant PVH Corp has temporarily closed most of its Calvin Klein and Tommy Hilfiger stores in China.
And luxury fashion firm Ralph Lauren Corporation expects to take a hit of up to US$70m on its fourth-quarter sales due to the coronavirus outbreak – and has warned of supply chain disruptions in China on a "small portion" of the company's orders globally.
Brands and retailers are being urged to heed the financial strain of the coronavirus and the impact of delayed production on suppliers, and try to mitigate potential risks such as overtime, and non-payment of wages.
"Buyers should strongly consider providing flexibility on delivery dates, payment terms, financial liability, and continue to uphold responsible purchasing practices to mitigate negative impacts on suppliers and workers," according to the Fair Labor Association (FLA).
New guidelines for sourcing vegan fashion and footwear
The British Retail Consortium (BRC) has issued new guidelines to help retailers and brands source vegan fashion products, setting out steps and questions to ask both internally and of suppliers when purchasing products that claim to be free from animal-derived materials.
Veganism is increasingly becoming a lifestyle choice for many people, with the number of vegans in Great Britain quadrupling between 2014 and 2019, according to The Vegan Society.
Yet alongside the growing popularity of vegan fashion – and the considerable opportunity it presents for manufacturers, suppliers, and retailers alike – there are a number of issues brands and retailers must consider.
Classing a product as vegan can be a complex process as it not only rules out using leather, wool and natural silk (which comes from silkworms), but also many glues, dyes and chemicals derived from animals.
What's more, because there is currently no test to support supply chain transparency by definitively confirming the presence of animal DNA in products, retailers need to go back to their suppliers and ask the right questions about the raw material ingredients in order verify them individually.
The new 'Voluntary Guideline on Veganism in Fashion' sets out a sequence of steps brands and retailers should take to verify their raw material ingredients. It also includes a flow chart to help manage decision-making depending on the product and supply chain, as well as questions to determine which materials will fall under the 'vegan' label and to help identify where the risks are. There is also a comprehensive list of all animal derived fibres and materials, and a vegan declaration for bill of materials.
Retailers including Topshop, Asos, New Look and Marks & Spencer have all launched vegan clothing and footwear lines.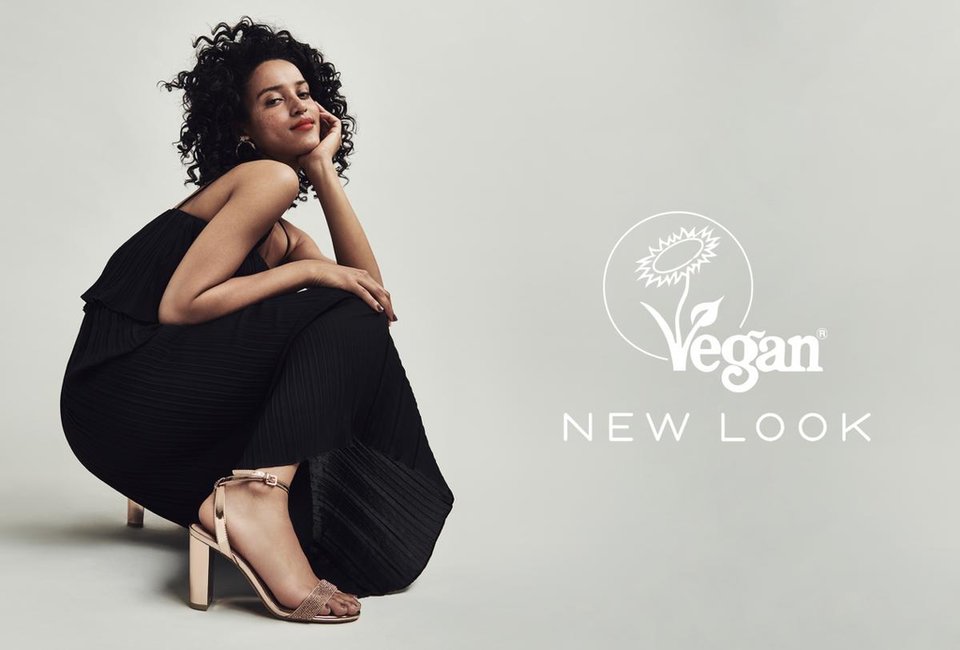 New Look has registered ranges with The Vegan Society's Vegan Trademark
EU to suspend some Cambodia trade benefits
Some garment and footwear imports from Cambodia could get more expensive after the European Commission decided to partially withdraw Cambodia's duty-free access over ongoing concerns at alleged human rights violations in the country.
Once ratified by the European Parliament and Council, the suspension is due to take effect on 12 August 2020, and means imports of items such as T-shirts, underwear, tracksuits and hosiery from Cambodia will face duties averaging 12%, while those on footwear could be as high as 16%.
The European Union (EU) is Cambodia's largest export market, as well as the biggest customer for its garments and textiles. The withdrawal of the Everything But Arms (EBA) preferential benefit will hit around one-fifth or EUR1bn (US$1.09bn) of Cambodia's annual exports to the EU.
The process of suspending Cambodia from the scheme was started in February 2019. The EC has tried to mitigate its impact by focusing on low added-value garment categories for the partial withdrawal of tariffs. It says garment products with higher added value, which require significant training and investment in skills, were excluded, "thus limiting the impact on Cambodia's overall industrial development."
Nonetheless, losing the tariff benefit will create some reputational damage among exporters, weigh on the price competitiveness of Cambodia's exports, and may diminish Cambodia's attractiveness as a production base and source of new foreign direct investment.
EU-Vietnam free trade deal clears another hurdle
The European Parliament has given its backing to the EU-Vietnam Free Trade Agreement (EVFTA), which will eventually remove virtually all tariffs between the two parties. The deal now needs to be ratified by the Vietnam National Assembly before coming into force, which is expected in May 2020.
Vietnam is the EU's second-largest trading partner in the Association of Southeast Asian Nations (ASEAN) after Singapore, with clothing and footwear among the main EU imports worth US$3.97bn in 2018.
While the agreement is expected to expand this trade even further, there are concerns over capacity and labour availability in Vietnam's apparel and textile industry once the EVFTA comes into force.
Vietnam is also a signatory to the Comprehensive and Progressive Agreement for Trans-Pacific Partnership (CPTPP) trade pact, which puts further pressure on capacity. As does the shift by US brands and retailers to move sourcing away from China to Vietnam over US tariff fears.
Ralph Lauren pilots 16-day fast track supply chain
Fashion company Ralph Lauren Corporation has successfully piloted a new fast track model that has seen it execute a sweatshirt from design to delivery in just 16 days.
Emphasising the exercise was an experiment, COO and CFO Jane Nielsen told analysts: "We expect this model to be a growing part of our supply chain as we continue our progress toward our three, six and nine month lead time targets."
Speaking on the company's third-quarter earnings call, she explained: "Leveraging our investments in digital product development, we designed, produced and delivered an exclusive fleece sweater to a key wholesale customer in just 16 days, right in time for Black Friday." The product was manufactured in mainland China.
While CEO Patrick Louvet stressed "we're not going to move our entire supply chain to 16 days," he added that the project was replicable. "What's key is to understand the timing required to be well positioned to win in a specific category, in a specific geography, in a specific channel.
"So we still have our nine, six, three month lead times. And then there are some projects where we want to have this ability to react in the span of days."
The pilot, he said, is "an indication that our organisation is becoming more agile, more aggressive in terms of how we manage time lines, and also more creative. You're going to continue to see from us faster lead times, but not just for the sake of lead times, also just to understand what's required to win in the marketplace."
The company is working to shorten its timelines from design to shelf, and has set a goal to have more than 50% of its products on lead times of six-months or less.
China loses share of US apparel imports in 2019
China's share of US apparel imports has dropped for the first time since 2016, with new figures suggesting companies are continuing to diversify their sourcing away from the country even though it remains the cheapest of the top-10 suppliers.
Just-released full-year figures show China's share of the US market by volume has declined from 41.92% in 2018 to 39.93% in 2019. The fall comes after the country increased its share in 2017 and 2018, from 41.91% to 41.92% respectively, following a drop in 2016.
The decline also comes despite a near 5% drop in the country's per-unit price for clothing last year, according to data from the Department of Commerce, making it the most competitively priced of the ten largest US apparel suppliers. In 2019, China's per-unit price of apparel came in at US$2.24 per square metres equivalent (SME) compared with $2.35 a year earlier – 4.6% lower.
China has been losing some of its export competitiveness over the past few years through gradual currency appreciation, labour shortages in factories, shrinking capacities, disruption due to stricter enforcement of laws by the government, and increased competition from domestic market production demands. However, it has largely managed to offset this through efficiency and productivity gains.
The country has also been engaged in a fierce trade war with the US over the last two years, which has resulted in tit-for-tat tariffs. Suppliers like Vietnam, Bangladesh and Cambodia appear to be benefiting, with all three recording an increase in US market share in 2019 as producers and buyers diversify their supply chains.