The rise of the virtual fashion influencer
Influencers with controversial views can either encourage or deter fashion sales. Andreia Nogueira investigates the risks versus the rewards of using a real influencer versus a virtual one as political polarisation intensifies.
Research published in the January-February 2023 issue of the academic journal Marketing Science, by the US-based Institute for Operations Research and the Management Sciences, concluded that, following Donald Trump's presidential electoral victory in 2016, political polarisation was increasingly extended to consumers' preferences. This was measured through Twitter brand followership, stated behavioural intentions, and even actual purchases, especially among US "liberals", who lost the election.
After Trump assumed office, some brands publicly opposed his policies, such as major retailer Nordstrom discontinuing the product line of the President's daughter Ivanka Trump, the paper noted. Co-authors Professor Florian Stahl, chair of quantitative marketing at Germany's University of Mannheim, mentioned that other brands that "saw a significant shift in the political affiliation of their Twitter follower base". An example was Nike, boosted by an ad campaign featuring former National [US] Football League (NFL) quarterback Colin Kaepernick, the first of many players to kneel during the US national anthem in protest of social inequality and police brutality. Another was US outdoor clothing company Patagonia, which publicly protested Trump's plans to reduce the size of two national monuments (environmentally protected territories) in Utah.
The dangers of getting involved in politics
However, Stahl told Just Style: "It may be dangerous for a brand to be involved in politics if it is a mass market brand and it is necessary to attract many customer segments to the brand," but it can be positive "if it is in line with the political stance of the existing customers and it helps the brand to win new customer segments". He said Patagonia's political stand "increased the brand's reliability and trustworthiness" with its consumers.
In 2018, the brand endorsed two candidates running for the US Senate willing to protect public lands and waters. A company note explained: "Hundreds of corporations back political candidates. The difference with our activism is that we put our logo on it."
Mike Flanagan, CEO of UK-based industry consultants, Clothesource, agrees. British beauty brand The Body Shop, has shown how "very definite political positions [for social and environmental justice] have functioned quite well" since its "niche has stayed quite small". But it is riskier for larger companies, he said, arguing that political stances are "untenable" in big companies that want to be liked by "customers, staff and shareholders".
But brands are pushed towards taking political stances by the ubiquity of social media and its political edge. According to US-based Pew Research Centre, one-third of 'Tweets' posted on Twitter between May 2020 and May 2021 by US adults were political.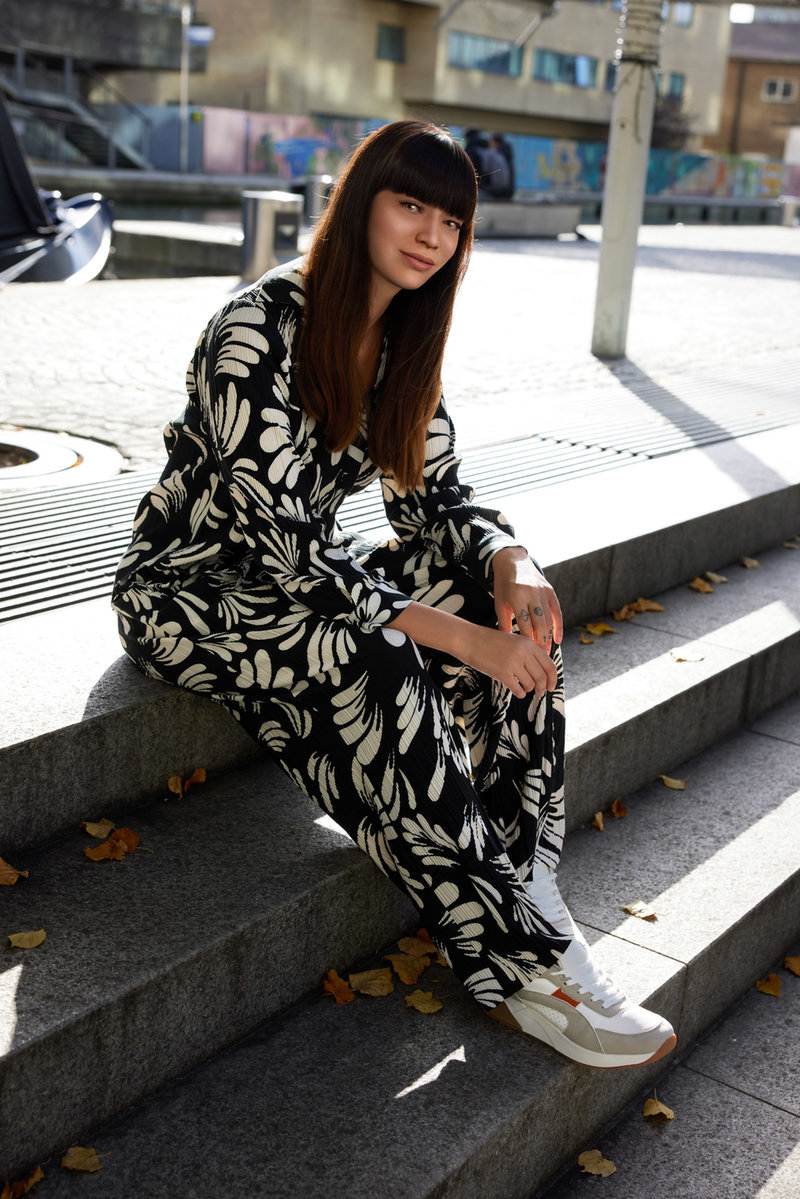 The fashion brands being pushed into politics
Brands also risk being pushed into politics by associating themselves with celebrities as brand influencers, over whom they have no real control. Research published in the magazine Utopía y Praxis Latinoamericana, by the University of Zulia, Venezuela, said such "influencer marketing" can promote immediate sales, but it is weaker in increasing longer term engagement.
In other words, the risks of exposure to a rogue influencer may not be worth taking. For instance, in October, Adidas announced the end of its partnership with the rapper Kanye West, also known as Ye, over comments described as antisemitic. Adidas said it expected the controversy "to have a short-term negative impact of up to EUR250m (US$264m) on the company's net income in 2022 given the high seasonality of the fourth quarter".
"Adidas didn't need to do that. It is a perfectly successful company without Kanye West," Flanagan told Just Style. To him, if a brand wants someone quite fashionable, dynamic, and edgy as an influencer, such a person must be vetted to avoid troubles regardless of how "popular" he/she is. A similar case happened in 2011, when French multinational luxury fashion house Dior sacked its "very charismatic designer John Galliano" over antisemitic rants, who had "almost turned into the public face of Dior".
Professor Stahl agreed: "Brands should look carefully at the political position of their endorsers because when you choose celebrities with a political stance, you are also taking a political stance as a brand," and mistakes can mean "losing a lot of important customer segments". However, "when selecting influencers, many brands do not pay attention to that," he observed. His recommendation is "influencers with a similar political viewpoint may well increase the credibility" of a niche brand, while mass-market brands "should work with influencers who have a neutral political position".
Table 1 Frequency of keyword mentions in fashion apparel companies' public filings
Keywords
2020 vs. 2017
Energy Consumption
350.00%
Renewable Electricity
304.30%
Renewable Energy Sources
242.90%
Emissions
200.00%
Renewable Energy
166.20%
Clean Energy
84.40%
Energy Efficiency
67.90%
Data source: GlobalData (2021)
The avatar-style fashion influencer
Technology may help, with brands increasingly working with avatar-style influencers, such as Noonoouri, a digital character created by Joerg Zuber, the founder of German creative agency Opium Effect, that has worked with Lacoste and Versace.
Last October, British retailer Marks & Spencer (M&S) also added to a virtual influencer to its roster called Mira. The main benefit? These virtual influencers do as they are told.
Flanagan believes M&S took this step to look "more youth-friendly" and because avatars can "show clothes in a way that works for the person looking at them," which is especially important as online sales are increasing. Other than that, he added, Mira is "no friendly and no jollier and no less upsetting than the real human being". Overall, he believes brands should choose actors as influencers because they offer a professional performance.
That said, Stahl does not expect avatar-style influencers to "gain much importance," stressing that their political opinions do not really matter – because anything they do was dictated by a brand anyway: "[Human] influencers are of great importance to brands, especially because of their authenticity and perceived closeness to customers," he observed.
Real or virtual, the influencer marketing market is expected to generate income of $22.2bn in 2025, 46.05% up from 2022, according to the Canadian influencer marketplace Collabstr. And with the metaverse expected to boom, virtual influencers may grow in importance, even if their political views are as artificial as their pixels.
All image credit: Marks & Spencer