Hervé Ostrowski, chief operating officer at Hong Kong-based supply chain compliance solutions provider QIMA, advises that "brands must have reliable boots on the ground...who can still carry out onsite audits" when possible.
"No remote solution can fully adequately replace an onsite visit," he stresses, noting that verifying the accessibility of exit doors, for instance, can only be done by an onsite auditor. However, "brands can resort to technology to maintain some control, implementing remote video inspections, worker surveys and providing apps and tools to their suppliers for reporting."
Avedis Seferian, president and CEO of US-based WRAP (Worldwide Responsible Accredited Production), agrees there are limitations to remote audits – noting that "for example, you can't smell volatile organic compounds by video." He suggests brands cannot validate social compliance at a facility they are engaging for the first time without an onsite visit, unless it has been receiving ongoing assessment from another (trusted) brand, or an independent certification organisation such as WRAP.
"Brands cannot validate social compliance at a facility they are engaging for the first time without an onsite visit" - Avedis Seferian, WRAP
That said, the vast majority of factories in any compliance programme is made up of repeat factories, with 70-75% of those in the WRAP programme each year being recertifications.
"By definition, these factories are ones that have already been physically visited in the recent past," meaning that, for now at least, temporary remote validation is therefore a viable prospect. Given the current restrictions on factory visits, those facilities needing to renew their WRAP certification can extend their current certifications by four months following the successful completion of a desktop audit.
Also offering flexibility with established suppliers is Testex, a Switzerland-based independent testing and certification organisation. It certifies factories in line with a number of international standards, notably Standard 100 by Oeko-Tex, which tests textiles for harmful substances, and STeP by Oeko-Tex, which provides certification for responsible production, covering areas such as chemicals management and social responsibility.
Adrian Meili, lead auditor at Testex, says although site visits for Standard 100 and STeP "cannot be performed during this coronavirus crisis, they will be postponed and done shortly after travelling is possible again – latest by September 2020." In the meantime, facilities can "uphold their certification process" by sustaining their quality management system (QMS) and following their own policies.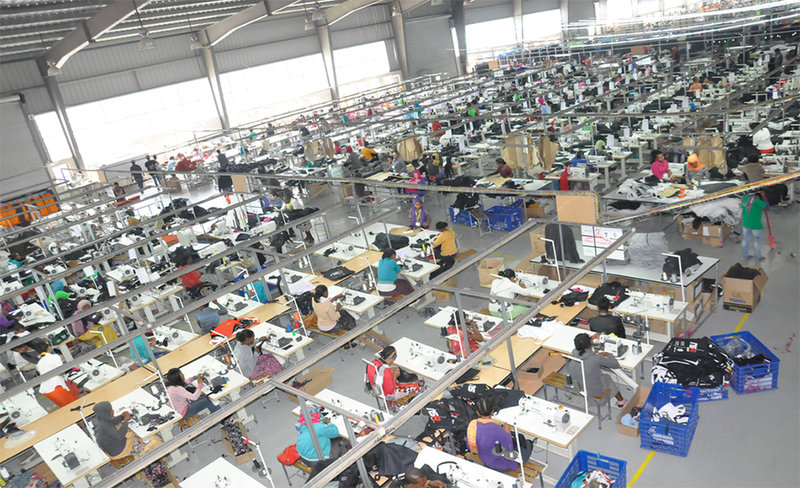 Surge in sourcing risks
As factories scramble to reopen once Covid-19 lockdowns are eased, a surge in production is likely to pose further difficulties in upholding quality, social and environmental standards. Again, experts point to possible solutions.
"Supply chain mapping and traceability is helping screen out unethical suppliers and illegal/unsafe products" - Justin Bettey, Intertek
Justin Bettey, director of supply chain assurance at UK-based testing, inspection and certification services provider Intertek, notes the evolving technology in supply chain mapping and traceability is helping "screen out unethical suppliers and illegal/unsafe products."
Such technologies include Intertek's Inlight platform, which uses algorithms to indicate where risk performance, as well as efficiencies, can be improved, as well as remote real-time monitoring and predictive risk analytics, helping companies "directly plug into a supplier's operations and its people."
Kevin Franklin, chief product officer at Hong Kong-based supply chain services provider Elevate, stresses that illicit cost-saving behaviours such as wage and working hour violations, overtime, use of migrant labour, forced labour and subcontracting are of particular concern, and need attention.
"Workers are more vulnerable now than before" - Kevin Franklin, Elevate
Such sourcing risks have increased over the last three years. In 2019 they appeared to be strongly connected to cost and time pressures linked to the US-China trade war and use of alternative production locations – with similar risks likely to pervade post Covid-19.
"Workers are more vulnerable now than before," he says. "Domestic and migrant workers will be looking for jobs and may be more likely to accept lower pay or longer hours or to seek new, even less reputable migration routes. Factories in turn will be coming from a lower financial base and may struggle with return to production ramp-up costs."
Franklin advises brands to carefully assess the levels of risk across different sourcing locations, and to tailor responsible sourcing and auditing programmes accordingly. "A one-size-fits-all approach may be difficult. Target the right risks in the right areas, and focus first and more deeply on important factories in high(er) risk locations."
He notes brands can examine such risks by using data and analytics tools, such as Elevate's EiQ supply chain intelligence platform, and Laborlink, its worker engagement platform.
Having remote, direct access to workers' viewpoints is important, as it provides "validation that issues have been addressed and remediated." This can be done by ensuring workers have access to a grievance mechanism and helpline, such as the Bangladesh-based Amader Kotha helpline, and through the tracking of news events and social media using web-based tools, such as crawlers, to monitor possible issues.
Ostrowski adds that as factories reopen, health and safety compliance specifically related to Covid-19 will also present challenges. "Particular care will need to be given on sanitation and hygiene conditions – something we are already seeing in China, where audits are focusing on assessing new measures implemented post-Covid to ensure workers' safety."