US sporting goods giant Nike and environmental group Ocean Conservancy are leading a new pledge to prohibit shipping through the Arctic Ocean.
Fashion firms Bestseller, Columbia, Gap Inc, H&M Group, Kering, Li & Fung and PVH Corp, and ocean carriers CMA CGM, Evergreen, Hapag-Lloyd and Mediterranean Shipping Company have also signed up to the Arctic Shipping Corporate Pledge which invites companies to commit to not intentionally send ships through the fragile Arctic ecosystem.
Cargo traffic through previously unnavigable ocean routes is becoming increasingly feasible as climate change causes Arctic sea ice to diminish.
Though these routes can offer faster transit times, the possibility of increased vessel traffic across the Arctic poses great risk and potentially devastating environmental impacts for one of the world's most fragile regions, the companies say.
Often referred to as "the world's refrigerator," the Arctic plays an essential role in regulating global temperatures. It is also one of the regions that is most vulnerable to climate change, with temperatures rising at twice the rate of the rest of the planet.
"The dangers of trans-Arctic shipping routes outweigh all perceived benefits and we cannot ignore the impacts of greenhouse gas emissions from shipping on our ocean," says Janis Searles Jones, CEO of Ocean Conservancy.
Headline image: The Arctic Shipping Corporate Pledge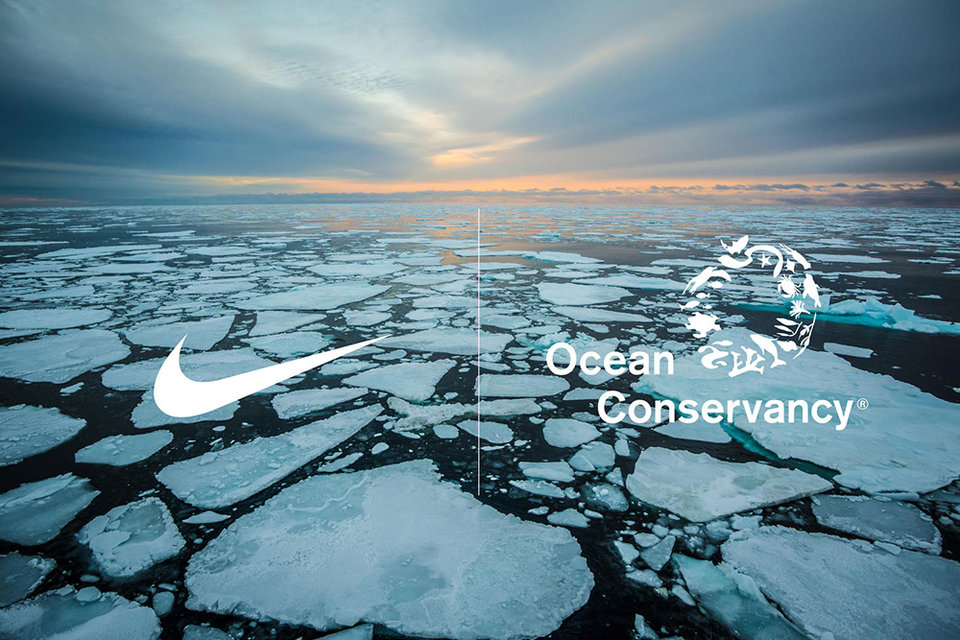 The Arctic Shipping Corporate Pledge
Apparel brands commit to cut packaging impact
Ten companies including H&M, VF Corp, Kontoor Brands and Asos have committed to reduce the impact of their packaging on the environment.
The Pack4Good initiative from environmental not-for-profit Canopy aims to curb the world's "voracious appetite" for packaging, and ensure it is made from recycled inputs rather than the world's ancient and endangered forests. Canopy claims that more than half the paper used globally is for packaging. "241m tonnes of paper packaging is produced annually, and that number is expected to double by 2030."
The firms have agreed that by the end of 2022 all of their packaging will be designed to reduce material use; free of ancient and endangered forests; maximise recycled or alternative fibres; or use FSC (Forest Stewardship Council) certified fibre.
In another development, British surfwear brand Finisterre has become the first fashion firm to package garments in bags made from Aquapak polymer, which can be recycled or dissolved at the end of use. The new packaging will be included with all garments in the company's spring 2020 collection.

The Finisterre bag is hot water soluble and recyclable
Gap backs research into spandex and denim recycling
Global apparel retailer Gap Inc is calling on the expertise of the Hong Kong Research Institute of Textiles and Apparel (HKRITA) to find ways to remove spandex from fabrics and decolour denim ahead of recycling.
The two projects have a two-year timeframe, and the technologies that are developed as a result will then be open for licensing within the industry.
Spandex is a common fibre used to improve the stretch and comfort of fabric, but it is currently impossible to separate spandex in an eco-friendly and circular way from blended fabrics – such as cotton-spandex – in order to recycle them.

Partnering with textile manufacturer Artistic Milliners, HKRITA hopes to remove the spandex using bio-solvents.
Removing the indigo colour from denim so that the cotton can be more easily reused or re-dyed is another long-standing problem. Current industry practice involves chemical treatment, which can harm fabric properties and the environment. Working with leading denim manufacturer Arvind Limited, the researchers aim to develop a physical method to decolour the denim.
Thursday Boot launches single herd footwear line
US-based online shoe business Thursday Boot has crafted what it believes is the world's first footwear line using leather uppers sourced exclusively from a single farm.
Co-founder Connor Wilson says the Single Herd project is the culmination of a two-year search for higher-quality leathers. "With the Single Herd project, customers now have perfect visibility into where this leather comes from and how these animals were raised. We already source nearly all our hides in the US, and this is another step forward for the American footwear industry."
Each pair of the Single Herd Indigo Vanguard boots is made in the US from cattle hides sourced entirely from open range grass fed cattle raised at White Oak Pastures in Bluffton, Georgia. The farm is a leader in regenerative farming, capturing 3.5 pounds of carbon for every 1 pound of beef raised.
The hides are then tanned into an exclusive leather – Indigo Chromexcel – by Horween Leather Company in Chicago; and the leather turned into boots at a second-generation factory in Arkansas.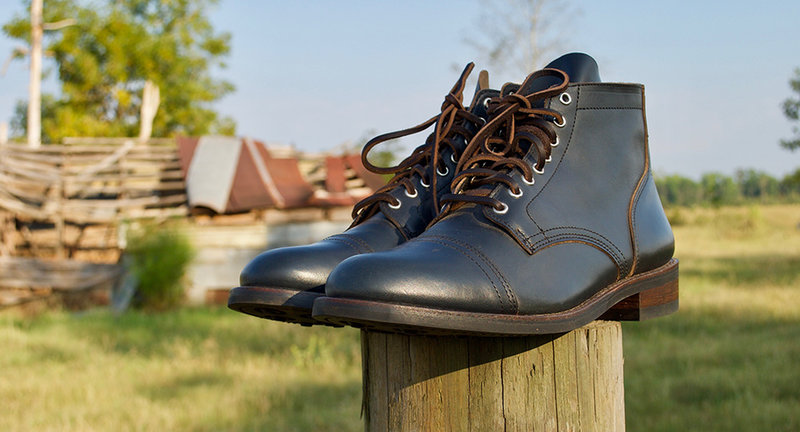 The Thursday Indigo Vanguard single herd boot
Recycling breakthrough for poly-cotton blends
Sweden's largest forest owner association, Södra, has developed a new method of separating cotton and polyester blended fabrics, in a move that could pave the way for the large-scale recycling of these materials.
One of the major obstacles to textile recycling is that the widely used poly-cotton blends are hard to separate. Södra's new technique splits the two, with the pure cotton fibres then added to its wood-derived cellulose pulp, which can be used to make new textiles.
"We are now redrawing the map for the fashion and textile industry by offering circular flows of textile fibres. A sweater can now become a sweater again. This will create added value for our customers, and especially the fashion industry," says Johannes Bogren, president of Södra Cell Bioproducts.
Södra's future plans are to investigate the possibility of extracting a stream of residual products from the polyester, and to experiment with viscose and lyocell in addition to poly-cotton blends.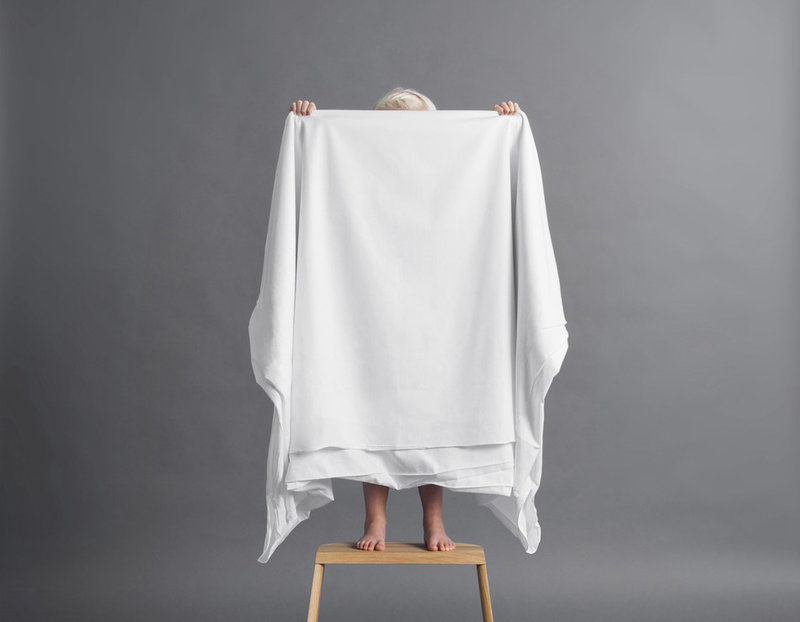 Södra's wood-derived cellulose pulp can be used to make new fibres
Apparel firms failing on conflict minerals reporting
Companies have been accused of complacency in their action and reporting on conflict minerals and cobalt – with the average score for apparel manufacturers and retailers falling on last year.
The latest annual update of the Responsible Sourcing Network's report, 'Mining the Disclosures 2019: An Investor Guide to Conflict Minerals and Cobalt Reporting,' suggests the global lack of reporting on conflict minerals and cobalt in all industries is putting investors at risk.
The report analyses 215 companies' supply chain due diligence efforts regarding 3TG conflict minerals – tin, tantalum, tungsten, and gold.
The results show that apparel and furniture manufacturing comes in at 10th place in an industry group ranking on 3TG Due Diligence, with the average score out of 100 falling 2.3 points on last year to 44.0. At number 14 on the list, apparel and specialty retail has slipped 1.1 points year-on-year to 39.7.
Report authors says the overall decline shows a global lack of desire to improve due diligence practices.
In terms of individual company rankings on 3TG due diligence, VF Corporation tops the apparel and furniture manufacturing list with a 1.6 point improvement to 63.1 out of 100. But there are declines for Nike, Ralph Lauren, Under Armour and Hanesbrands.
For apparel and specialty retailers, gains have been seen by L Brands (+1.1 to 46.4). But scores have fallen for TJX – even though it still sits at the top of the list in this category – Tapestry, Gap, Amazon and Williams-Sonoma. Unchanged, and at the bottom of the list is Ross Stores.
Conflict minerals are those whose production is deemed to be financing conflict in the Democratic Republic of the Congo and nine adjoining countries: Congo Republic, Central Africa Republic, Tanzania, Sudan, Burundi, Zambia, Rwanda, Angola and Uganda.
In apparel and footwear they may be found in buttons, zippers, and other fasteners, in metallised yarns, in rivets and eyes, shoelace grommets, and as a stabiliser in PVC or other rubber/plastic materials. The minerals in question only appear, at most, in trace amounts in apparel and footwear products.