Xinjiang cotton conundrum over forced labour concerns
There are growing concerns that clothing linked to forced labour in Xinjiang in northwest China is being sold by Western brands and retailers, prompting calls for companies to stop sourcing from the region.
A US government agency, the Congressional-Executive Commission on China, is also urging US Customs and Border Protection (CBP) to impose import restrictions on textiles or other goods made with forced labour in the Xinjiang Uyghur Autonomous Region (XUAR).
Last year, US athletic wear provider Badger Sport dropped Chinese supplier Hetian Taida Apparel after some of its sportswear was traced to forced labour in Chinese internment camps. And CBP detained garments from the same manufacturer in October for allegedly being made with forced labour by prisoners.
Most recent reports suggest products produced with yarn from the Huafu Fashion Company, also based in Xinjiang, have been sold globally by companies such as Adidas, H&M and Esprit; along with gloves from the Yili Zhouwan Clothing Manufacturing Company.
"The risk of forced labour is so great that it is difficult, if not impossible, for companies to conduct appropriate due diligence of their supply chains in the region. In addition, evidence suggests that if a factory in the XUAR employs forced labour, the entire corporate group that controls the factory is likely affected by forced labour," the CECC says.
Under US law it is illegal to import goods into the US made with forced labour. Yet imposing a ban may be easier said than done. More than 80% of China's cotton is grown in Xinjiang, so products linked to forced labour are likely to extend into the yarns and textiles shipped to garment producers in countries across the region such as Bangladesh, Cambodia and Vietnam.
The challenge is how to disentangle the legitimate or untainted sources from those government-run or instigated programmes that use coercive labour practices in Xinjiang.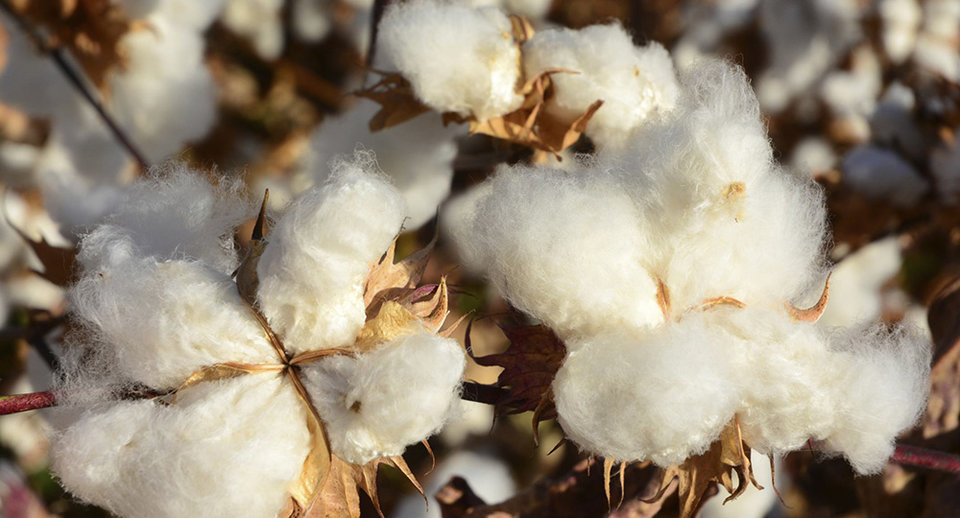 Identifying forced labour in cotton supply chains is a major challenge
M&S turns to Tesco's F&F for new clothing boss
British retailer Marks & Spencer has re-hired Richard Price, currently CEO of Tesco's F&F Clothing, as managing director of its struggling clothing and home division.
Price will replace former incumbent Jill McDonald, who was ousted in July after less than two years in the role, and will take over from M&S CEO Steve Rowe who has had direct oversight of the unit since McDonald's departure.
Prior to his role at F&F Clothing, where he has been for the past four years, Price was managing director of BHS. He previously worked at M&S from 2005-2012, starting as head of merchandise before being promoted to menswear trading director in 2008. His career began at Next Retail where he held merchandising roles across womenswear and menswear.
Price, who will join M&S next year, says: "I left the business because I felt it was drifting in the wrong direction but now feel we have a real chance to make it special again. The new team has already started to improve product and value and I am looking forward to working with them."
The appointment of a seasoned clothing executive may go some way to tackle some of the long-standing issues at M&S, which in September was relegated from the FTSE100 list of Britain's biggest listed companies.
M&S in November said the first half of its financial year was plagued by poor availability of its most popular sizes and too much stock and markdowns." Its all-important clothing and home business saw revenue fall 7.8%, with like-for-likes down 5.5%.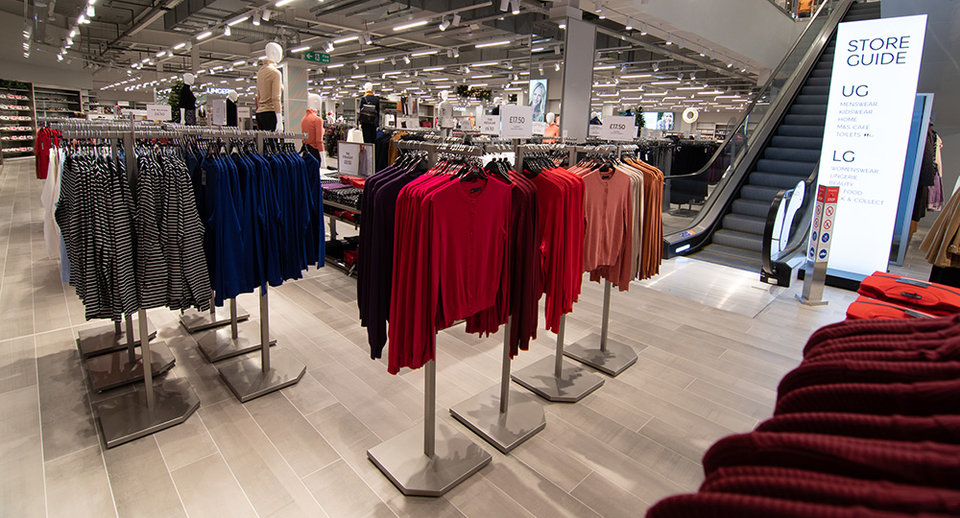 Marks & Spencer is struggling to turnaround its clothing and home division
Amazon discloses supplier list for own brand products
E-commerce giant Amazon has disclosed the names and addresses of suppliers of its Amazon-branded products, including apparel.
The 51-page document includes factory details along with a statement from the firm underlining its commitment to engaging with suppliers that respect human rights, provide safe and inclusive workplaces, and promote a sustainable future.
The move has been welcomed by human rights groups, labour rights organisations and global unions, with the Clean Clothes Campaign (CCC) noting the list is a "useful first step toward transparency."
Aruna Kashyap, senior women's rights counsel at Human Rights Watch, adds: "Brands that don't publicly disclose their supply chains may not know where their products are made, making it harder to determine whether they are acting responsibly, and where the disclosure is not easily accessible, they make it difficult for workers to report labour abuses."
Amazon recently came in for criticism after it was found to be hosting third-party sellers on its platform whose products were sourced from factories in Bangladesh that could be unsafe for workers.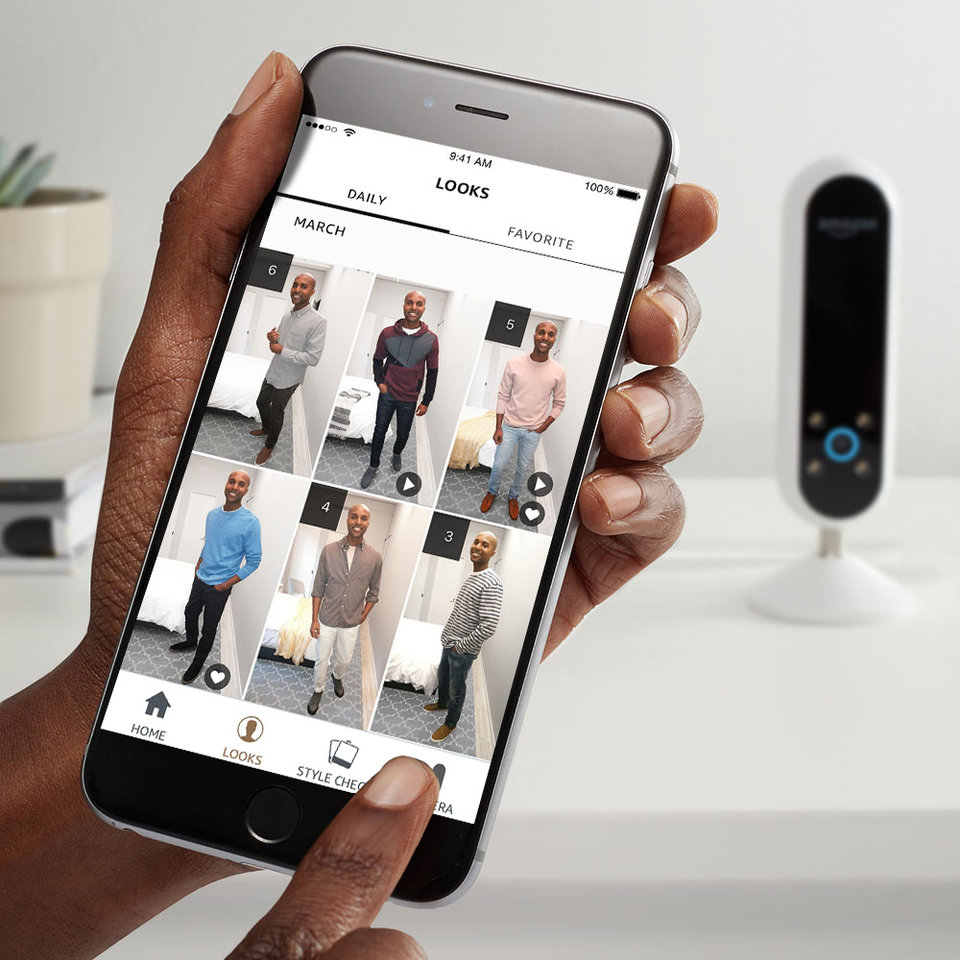 Amazon has released its own-brand supplier list
H&M Group backs digital wage payments in Bangladesh
Swedish fashion retailer H&M Group says it will digitise its garment supplier payment systems in Bangladesh by 2020 as part of a wider move away from cash wages.
"Digitisation will bring more people in Bangladesh into the formal economy. It would enable textile workers to receive their salary and other payments through a personal bank account, mobile money or payment card solution, instead of cash-based systems," explains Kiran Gokathoti, sustainability manager Bangladesh, H&M Group.
"Both textile workers and employers will benefit from this transition; creating a faster, safer and more transparent wage payment. It also has the potential to empower women, who represent the majority of the garment workforce in Bangladesh, as digital payment systems will increase their possibility to control their own income, and in this way strengthen their economic independence."
The move kicked off earlier this year with plans for a "digital wallet" platform for wage transactions.
Separately, Levi Strauss & Co, Marks & Spencer, and VF Corporation have also partnered with Mastercard on a pilot project to pay garment workers digitally in Egypt & Cambodia.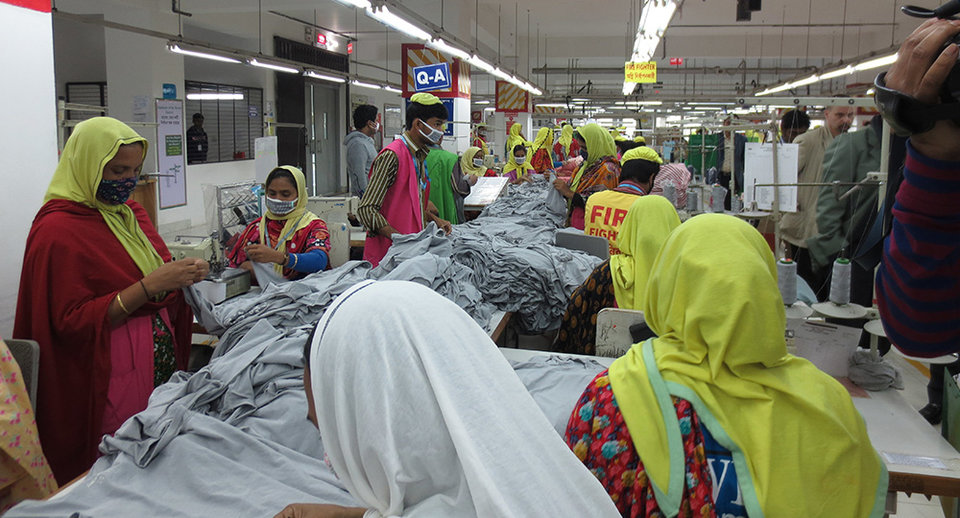 H&M suppliers in Bangladesh will be paid digitally from next year
EU decision looms on loss of Cambodia trade benefits
The European Commission is moving closer to a decision on the suspension of duty-free trade benefits for Cambodia over long-running concerns about human rights violations.
The EU Commission in February started the process that could lead to the suspension of the Everything But Arms (EBA) trade scheme, and has now issued its preliminary report to the Cambodian government – which has one-month to respond. A final decision is due in February 2020 on whether or not to temporarily remove the tariff preferences.
Cambodia is the second-largest EU EBA beneficiary, with shipments to the EU totalling EUR5.3bn in 2018. Of these, 95% took advantage of EBA. Without EBA eligibility, apparel exports from Cambodia will be subject to the most-favoured-nation (MFN) tariff rate, which average around 12%.
European and international business groups representing apparel, footwear and travel goods buyers have repeatedly voiced concerns at the labour and human rights situation in Cambodia, but say removing the duty-free benefit would be a worrying development for companies sourcing from the country.
The World Bank has also warned economic growth in Cambodia could slow as a result of heightened uncertainty over the loss of preferential access to the EU market.
Adidas to wind down Speedfactories
Sportswear giant Adidas is winding down production at its Speedfactories in Germany and the US early next year – and will deploy some of its learnings at two Asian suppliers.
Launched in 2015, the Speedfactory concept was a testing ground for new production technologies and efficiencies to improve speed, flexibility, sustainability and mass personalisation.
"Through shortened development and production lead times, we've provided select customers with hyper-relevant product for moments that matter. This was our goal from the start," says Martin Shankland, member of the Adidas AG board, responsible for global operations.
The German firm will use Speedfactory technologies to produce athletic footwear at two of its existing suppliers in Asia, where it expects better utilisation of existing production capacity and more flexibility in product design.
Adidas will continue to develop, improve and test manufacturing processes at the adiLab production site in Scheinfeld. It will also carry on its collaboration with Oechsler, the operator of both Speedfactories, in other manufacturing areas such as 4D-printed soles.