Powering Sustainable Textile Manufacturing: From concept and design to the production floor
How prominent textile manufacturer, Elcatex Group, enhances collaboration, and drives eco-friendly processes, to produce quality garments for leading US brands, on time and on budget
For textile manufacturers to achieve and maintain a competitive edge, innovation and product quality are an integral part of their success. But true quality goes beyond delivery to the customer's door. Today, garment quality is equated with sustainability, and manufacturers' commitment to not only supporting eco-friendly workflows, but to continuously work towards saving resources – water, electricity, and chemicals, and to reduce material waste across the board.
Located in Honduras, Elcatex Group is a prominent textile manufacturer with over 30 years of experience in producing high-quality cotton and polyester garments for leading US brands, the likes of Dickies, SanMar, JC Penney, Nordstrom, Dillard's, and Target. Supported by a staff of over 12,000 at a state-of-the-art manufacturing facility, the Elcatex line includes a range of t-shirts, synthetics, outerwear, underwear, and medical apparel.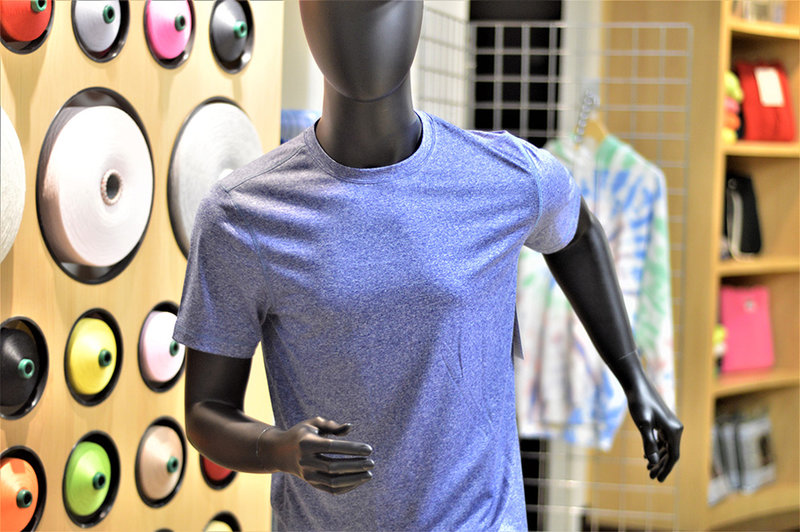 But what makes Elcatex truly unique, is its commitment to "green" manufacturing processes, powered by solar, biogas, and biomass. The company maintains sustainable, eco-friendly best practices by producing its own green energy and water-saving technologies, many of which are developed in-house, and patented. Elcatex's water-saving processes rank them in the world's top five textile manufacturers, cited for consuming 10X less water as compared to the industry average.
For Guillermo Coplan, Administrative Product Development Manager at Elcatex, a competitive edge meant keeping up with global technology trends, namely, advanced 3D digital processes. Coplan and his team knew that adopting 3D tools would enhance Elcatex workflows, enable collaboration and communication throughout their supply chain, and more importantly, save time, resources, costs, and material waste. "Our industry has embraced digital transformation, and it was time for us to onboard 3D digital tools, not only to optimise our workflows, but to drive sustainable processes throughout our product lifecycle," said Coplan.
"Hands down, Optitex Pattern Design Software PDS 3D was our solution of choice. It was the only 3D software that offered a complete design-to-production solution to support our product development cycle – from concept and design, straight to our production floor," said Coplan. Today, with Optitex PDS 3D, Elcatex users benefit from fabric simulation, to delve into the fine details of their designs and view precise fabric simulation, create and share photorealistic 360° images of true-to-life 3D virtual samples, view style colourways and define print placement for fabrics and textures with limitless virtual samples, and measure and simulate fabric, all in 3D.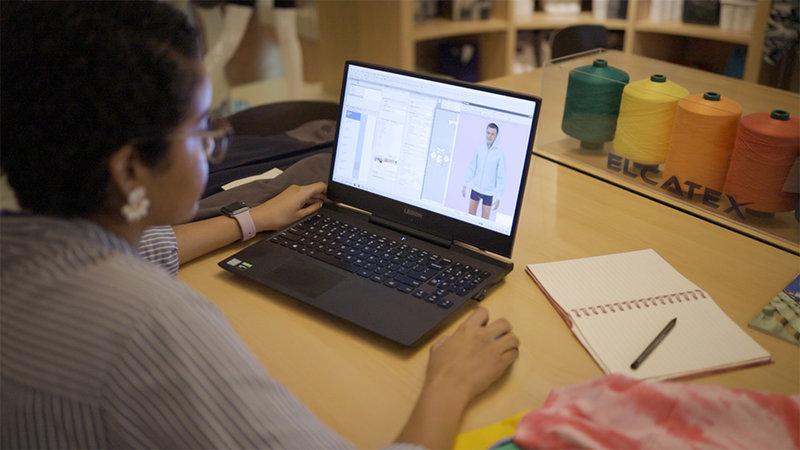 In the picture, Katherine Jhonson – 3D Operations Manager – working with Optitex PDS 3D
"Instead of sending physical samples for every iteration, we now work with Optitex PDS 3D digital samples that we share with our customers before creating a physical prototype," said Coplan. "That's tremendous fabric savings and reduced material waste – it's sustainability at its best!"
Following their successful Optitex PDS 3D implementation, Elcatex knew they had to take their operations to the next level, and move their processes to the cloud. "Thanks to Optitex O/Cloud, we now have fast and easy 3D collaboration over the cloud," said Coplan. With O/Cloud, Elcatex designers and patternmakers now manage their entire development process, including online digital fitting sessions, by sharing a virtual workplace with teams and with their customers, all in a high-quality 3D environment. Coplan added, "Especially today, with remote working, 3D collaboration over the cloud helps us maintain business continuity. O/Cloud really powers our processes, from design to production, and lets us collaborate and communicate with all stakeholders in our supply chain."
Elcatex were one of the first early adopters of Optitex Creative, the new 3D tool for fashion designers, recently announced by Optitex. Katherine Jhonson, 3D Operations Manager at Elcatex, said, "Optitex Creative responds to designers' real needs. Super user-friendly, it shortens our design time, and guarantees our development process by improving communication between designers and patternmakers, generating more accurate and production-ready designs."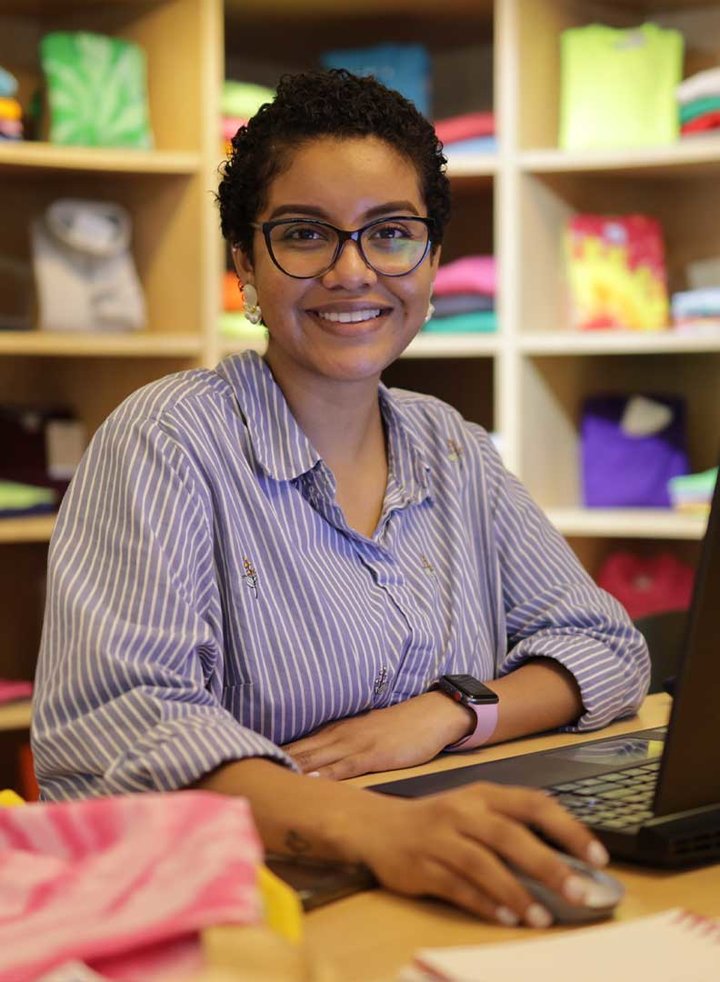 Katherine Jhonson, 3D Operations Manager
Elcatex continues to expand its operations, with plans to open a second facility supported by Optitex 3D tools. "Further down the road, we envision an integrated development process on a single 3D platform, to integrate concept, design, patternmaking, layout, collaboration with teams and stakeholders, production planning, and eventually, virtual marketing," said Coplan. "Optitex will be right there with us when we proudly show our customers their designs in virtual sales and marketing presentations, all in 3D."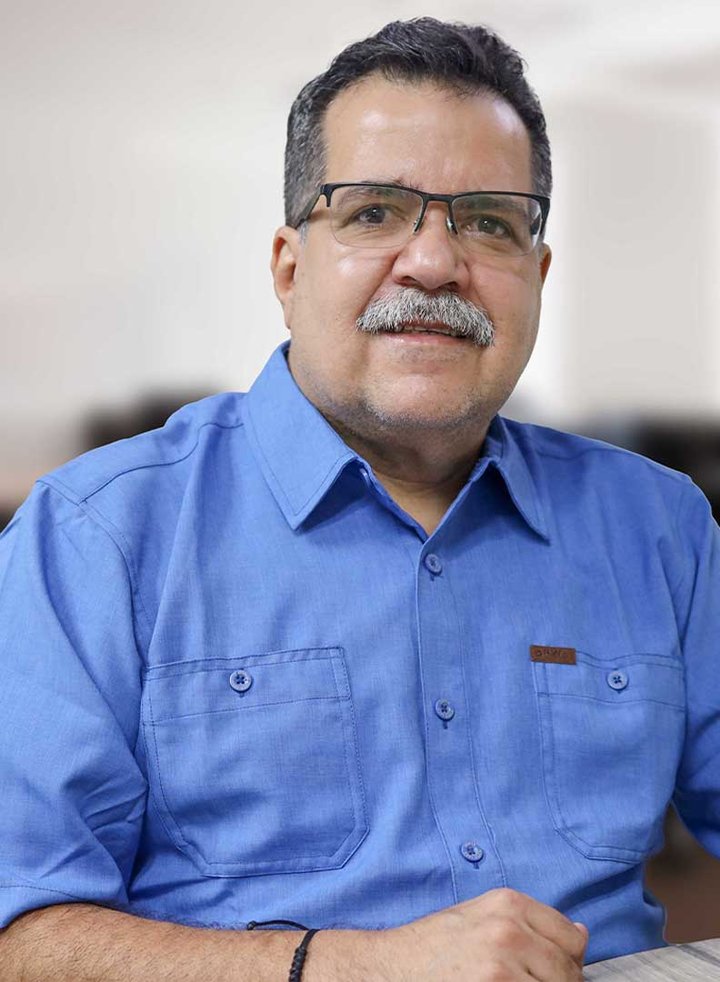 Guillermo Coplan, Administrative Product Development Manager, Elcatex
Optitex was the only 3D software that delivered a complete end-to-end solution that supported our commitment to sustainable processes, and our product development cycle – from concept and design, straight to the production floor.
Contact Information