Inside the metaverse
Why are global fashion brands using immersive digital environments to make sales, form consumer connections, and even create virtual influencers? Rose Pengelly and Fiona Forrest investigate.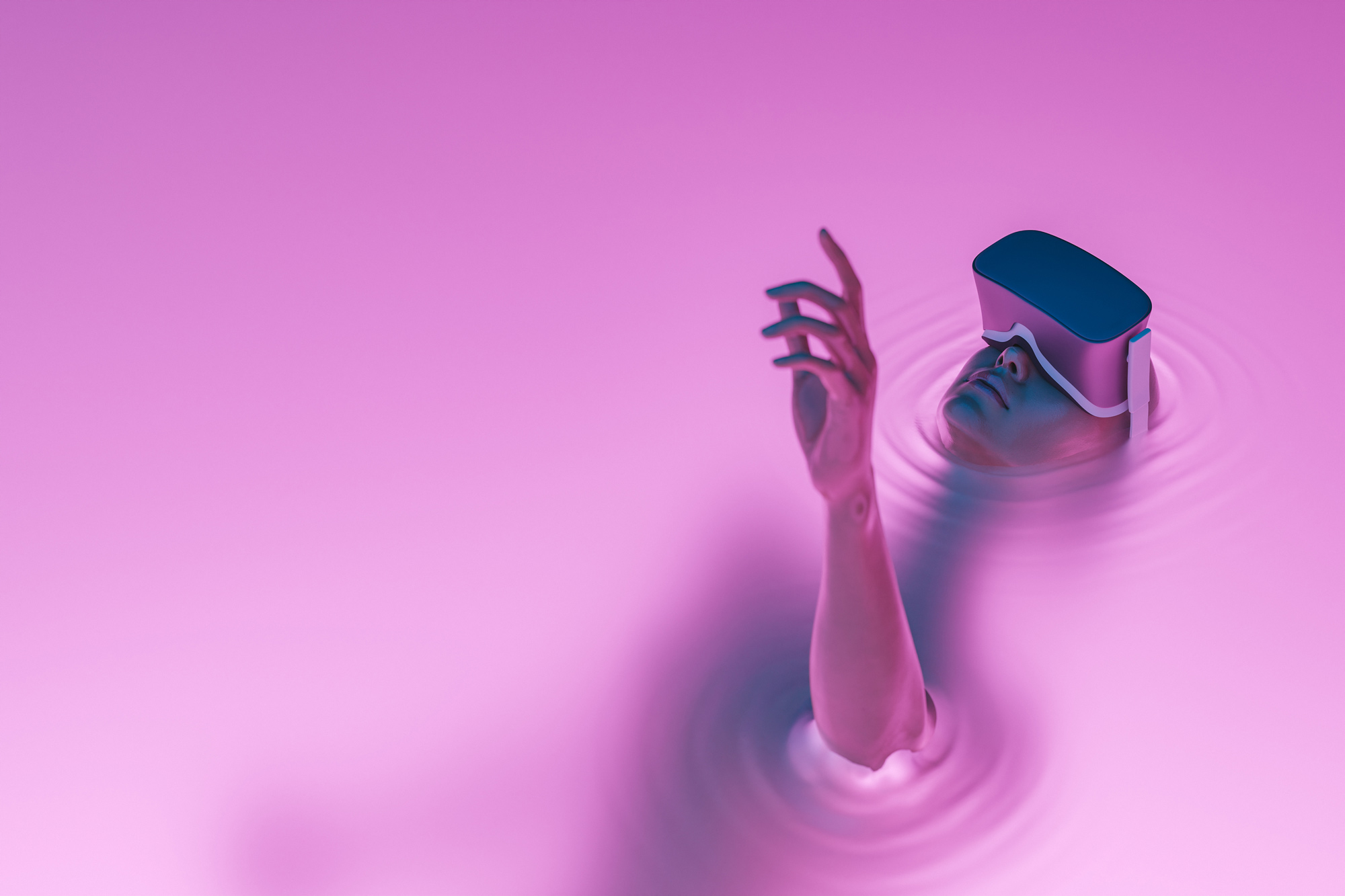 The potential of the metaverse is already proving to be extremely attractive for the apparel industry. Big brands, such as Nike, Gap, Adidas and Prada have staked their digital claims by delving into the world of non-fungible tokens (NFTs), which are digital assets that can represent real-world objects like sneakers, clothes, art, music and games.

While others are using the metaverse as a lucrative second income stream by giving consumers the chance to purchase digital-only products such as NFT artworks and digital-only fashion pieces with just a few clicks.

Denim brand G-Raw is using the metaverse to create an online community and earlier this year, Italian clothing retailer United Colors of Benetton experimented with an immersive physical store in a bid to create a circular relationship between the physical and virtual world.

The apparel industry is also exploring the practical uses of NFTs. For example, NFTs can be used to prove the authenticity of a luxury fashion product via a blockchain 'digital ledger' that cannot be altered and can keep customers' body measurement data safe using Algorithmic body measurement prediction technology.

If that wasn't enough, manufacturing has reached another realm with 3D rendering provider Clo Virtual Fashion enabling its software to create 3D rendered designs for the apparel sector.
Reaping the rewards
There is a reason why so many brands want to tap into this relatively new digital space. In March last year, design studio RTFKT, which designs NFTs in the form of sneakers, worked with digital artist FEWOCiOUS to sell 620 pairs of virtual sneakers. The promotion generated US$3.1m in less than five minutes. By the end of last year, Nike was keen to get in on the action and acquired the RTFKT business for an undisclosed figure that is rumoured to be tens of millions of dollars.
When Karl Lagerfeld launched a range of 254 NFTs depicting the fashion designer as a digital figurine, the whole collection sold out in under 50 minutes, and Dolce and Gabbana reportedly made US$5.7m from the sale of just nine NFT pieces.
Reducing the risks
Just like in the real world, there is a risk of intellectual property infringement within the metaverse.
Last October, Nike filed seven patents with the US Patent and Trademark Office (USPTO) to protect its name, logo, slogan and some of its best-known products, such as 'Air Jordan', stating in its applications that it intended to make and sell virtual branded sneakers and apparel.
Danielle Garno, a fashion lawyer at international law firm Reed Smith, explains: "Brands spend a lot of time and resources creating a reputation and standards for their products. The failure of a brand to enforce its IP and allowing infringement in the metaverse can create enormous risk of reputational harm and could possibly lead to the loss of the [IP] mark, as it will likely lose its strength and distinctiveness."
A complication for brands is that IP protection in the metaverse is not necessarily the same in all countries. Garno points out in the US, the United States Patent and Trademark Office (USPTO) and US Copyright Office continue to use the same filing processes for IP protection in the physical and virtual worlds. But she adds: "Like many prior instances of technological growth, as issues arise the USPTO and copyright offices may respond and provide specific guidance for the metaverse".
New virtual influencers
Many brands rely on celebrities and online influencers to promote their products in the real world, however the metaverse's digital avatars could give brands the chance to create and control influencers like never before.
Last March, sportswear brand Puma created a virtual influencer called Maya to promote its Future Rider sneakers in southeast Asia.
Avatars cost money to develop, however unlike real celebrities they do not expect a fee and are completely under the control of the brands that create them. This means the brand is less likely to be subjected to the embarrassment or reputational damage that can occur with 'real world' celebrity and influencer partnerships.
Gamification and phygital fashion
The Lyst Index, which names the 20 hottest brands and products each quarter, based on shopper behaviour suggests the future of fashion could lie in entertainment.
It explains that luxury and sportswear brands have been at the forefront of exploring digital platforms, releasing virtual collections and opening metaverse stores within gaming platforms.
This year's Shenzhen Fashion Week in China gave a taste of how the metaverse can be applied to a real-world setting. It featured a digital experience space, a virtual fashion idol group and a digital ordering platform, while new season garments and virtual clothes were displayed together with both real models and virtual idols interacting with one another.
The apparel sector is learning how to bridge the virtual and physical world and elements of physical clothing design and production with cutting-edge digital technologies. The result is a unique and interactive experience for the end-consumer that will continue to evolve.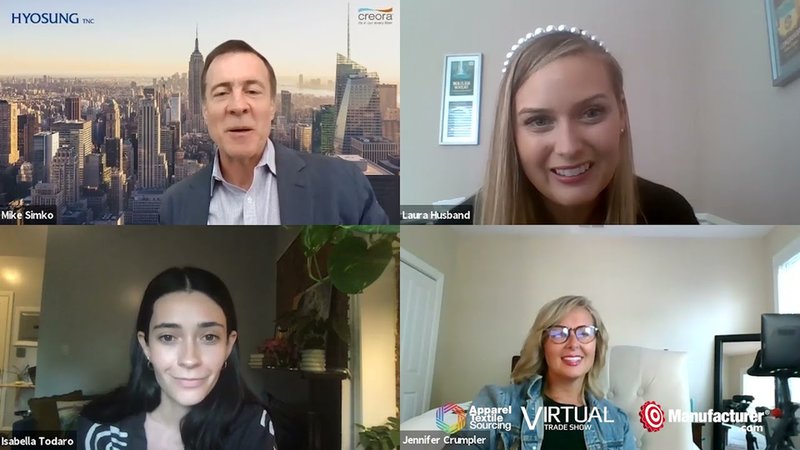 Main image credit: arindambanerjee / Shutterstock.com