"The one thing I've noticed over the last three years is that if you're an entrepreneur and you have a great idea, and you want to go into the fashion industry, people will throw money at you," says Ed Gribbin, founder of Gribbin Strategic and senior advisor to industry consultancy Alvanon.
"It had better be a good idea, and have compelling technology behind it. And when we talk about some of the smart new business models, most don't call themselves fashion companies; they call themselves tech companies – and probably for good reason."
One is that the "mass market in apparel as we have known it for the past 70 years or more is nearing the end." Consumers in developed countries around the world are also spending less on clothing,
Another is that "the retail model we've been operating under is pretty much broken. We start developing a season 18 months in advance, we place orders nine months in advance, they get produced, they go on a boat for 60 days, they get to a distribution centre, they finally get to a store. And what some designer or merchant decided we were going to buy 18 months ago doesn't look so fresh any more – and that's why everything is marked down.
"We start with high markups of about 80-85% as a rule; and half of this is lost to markdowns and closeouts."
"The common threads uniting the niche brands currently disrupting traditional retail is that they all represent new ways of thinking – and they're profitable."
Stepping into the void, however, are an almost infinite number of new business models and niche brands. And instead of focusing on consumers "as this mass of people with disposable income," they're micro-segmenting them into "loyal tribes with a much more narrow set of interests in what gets us excited."
We are moving, he believes, "from markets of millions, to millions of markets as small as one: You."
The common threads uniting the niche brands currently disrupting traditional retail is that they all represent new ways of thinking – and they're profitable.
Some of the "older new" models are subscription and/or rental based, using artificial intelligence and machine learning to target and connect with customers.
They include Rent The Runway, which offers designer fashion rentals and is also "the largest dry-cleaning organisation in the world today"; and Stitch Fix, an online personalised styling service offering users boxes or "Fixes" of clothing, shoes and accessories based on their personal style and clothing preferences. For men, The Black Tux specialises in online tuxedo and suit rentals, and German retail giant Tchibo has launched a baby and children's clothing rental service to tap demand for the sharing economy model, with prices from as low as EUR2 (US$2.3) a month.
There's also showrooming, made famous by online menswear retailer Bonobos, which was bought by US retail giant Walmart last year. Here the physical shop has one of each style, size and colour, but the actual purchase happens online and the product is sent out from a central inventory within a day or two.
And of course "the 800lb gorilla in the room: Amazon's Prime Wardrobe. It's not yet using algorithms, but it won't be too long before it overtakes StitchFix in being able to figure out what you want."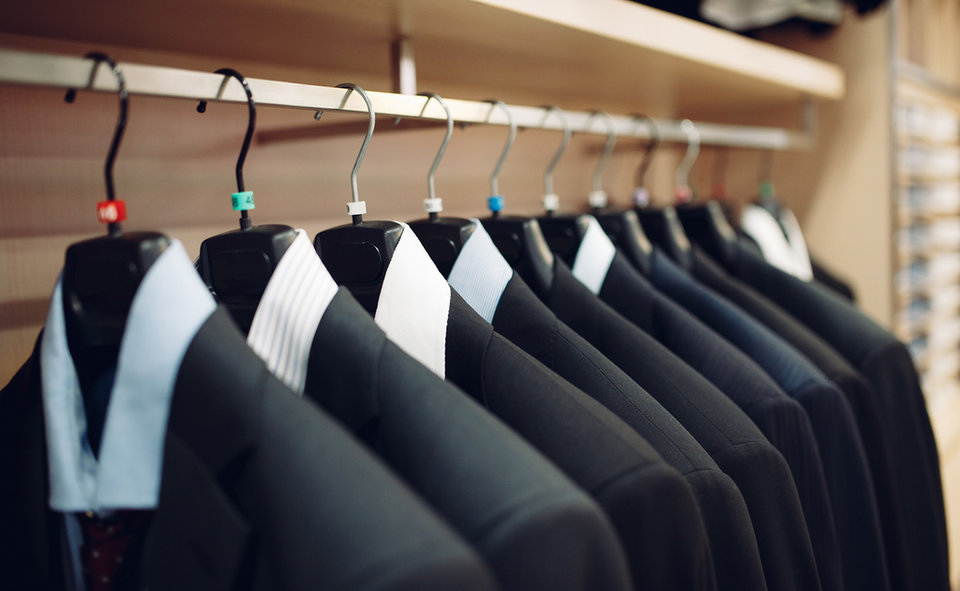 On-demand apparel production
Speaking at the International Apparel Federation (IAF) World Fashion Convention, Gribbin also notes there are also new start-ups whose models represent "new ways of doing things we probably did 100 years ago."
The concept here is to produce the garment once a customer has purchased it – eliminating inventory, long seasonal calendars, endless supply chains, markdowns, discounts and obsolescence.
Examples include Unmade, a digital custom-knitting company based in London; Ministry of Supply, a Boston-based high performance brand founded by former Massachusetts Institute of Technology students; and Share Cloth, a NYC startup "that's not only doing custom women's clothing, custom made to fit, on demand, delivered in five days, but they've created a platform to allow other designers and entrepreneurs to do the same thing."
And there's also Amazon again, which has been awarded a patent for on-demand apparel production. "In Philadelphia, Pennsylvania there's an Amazon facility that purchased $25m worth of Kornit digital printing equipment, sewing machines, automated cutting, and they are producing T-shirts on-demand: they're selling with virtual samples online and they're making it and shipping in about an hour from the time they pick up the order," Gribbin says, adding: "If they decide to scale that, that's going to be a model that threatens a lot of people."
Local for local production
Pioneered by the likes of Under Armour's Lighthouse and Adidas's Speedfactory, the goal here is to make apparel and footwear in numerous, relatively small, highly automated production facilities close to consumers all over the world. As well as a combination of short lead times and world-class service, the model offers the ability to customise products for individual customers and markets.
So far, Adidas has two Speedfactories in Germany and the US "making about 1m pairs of shoes a year with around 100 people, using robotics, advanced manufacturing techniques, 3D printing. In Baltimore, Under Armour's Lighthouse facility is doing a lot of innovative development work and manufacturing product that they're selling across the harbour at their flagship store."
Custom apparel production
Custom has been around for a long time, especially in men's wear: think Brooks Brothers and J Hilburn. Stantt is a new men's shirts startup "that's figured out you don't have to make everything custom. It has 99 sizes, each one named after a street in New York City. They take the order, it goes into a cut queue in a factory in Honduras, and it gets produced the same day or the next day from when you place your order, and two days later you have your shirt. It's a great business model, with no inventory."
Another startup, Untuckit, offers shirts that "look good untucked" no matter how big or small or short or tall you are. They just raised $30m in additional venture money to expand." Other names to watch: Fame & Partners (customised special occasion dresses and sportswear); and Zozo, launched by Japan's largest online fashion retailer Start Today, which makes affordable custom-fit T-shirts and jeans and this summer rolled out in 72 countries.
Smart manufacturing
So where does all this leave manufacturers? One company supplying some of the new online retailers is Hong Kong-headquartered Lever Style.
"We're trying to be more versatile," says Stanley Szeto, executive chairman at Lever Style, and chairman of the Hong Kong Textile Council.
"We pride ourselves on a wide product category range, we have a lot of manufacturing options for our clients to consider – including a network of factories across China, Vietnam, Cambodia, and Indonesia. We also put a lot of work into product development: we have designers and material development to come up with the right product. We aim to have the technical expertise to provide a consistent quality.
"Today, offering versatility doesn't just mean talking about speed, but also country of origin, and how can we work around trade wars and tariffs."
"Breakthroughs in the actual production process, however, have been "incremental."
Customers include high-end brands such as Boss, Paul Smith, Pepe, All Saints and J Brand, who Lever Style supplies with products including woven shirts, blouses and dresses, suits, outerwear, trousers, denim and cut-and-sewn knitwear. But the business is increasingly working with e-commerce companies like Bonobos, Stitch Fix and Everlane.
So far in the evolution of automation, Szeto laments the fact that for the past two centuries the clothing industry has focused on chasing lower and lower labour costs. "Why is that the case? It's because our industry is still very labour intensive. There has been a lot of evolution of automation – but not a revolution – and by and large the key component of the labour cost, which is sewing, is still very manual."
Breakthroughs in the actual production process, however, have been "incremental."
That said, one area offering "a lot of promise" relates to the pre-production sampling process. "The sampling process for both brands and manufacturers is extremely expensive...six to eight times the unit cost. 3D [design and prototyping] solutions give more opportunity to visualise, and come up with samples that really look like the real thing, and people can make decisions based on these virtual samples. This is one of the key technologies that is emerging."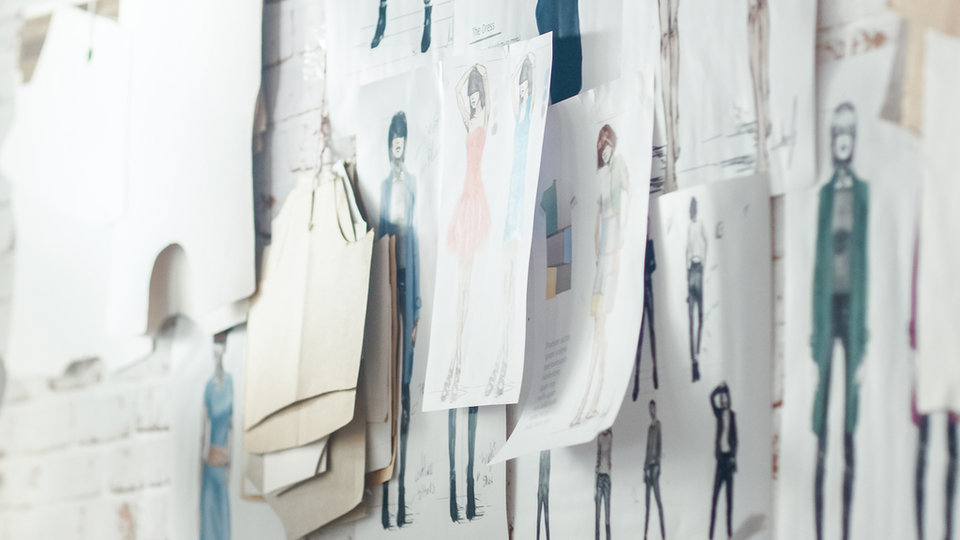 Next steps?
The future, Szeto believes, lies with robotics. Current technological breakthroughs – like SoftWear Automation's Sewbots – are still pretty young and focused on simple products like towels and bath mats. The next target is to do a simple T-shirt.
"Eventually – and it's a case of when, not if – robotics will replace what sewing operators have been doing for the past 200 years, and when that happens it's going to be a paradigm shift.
"When we don't have to rely on cheap labour because the labour component of making garments has dropped, it won't make sense to ship things around the world; it won't make sense to pay tariffs, to waste time on a boat. And we're going to see a lot more assembly, manufacturing done in the home markets where apparel is sold."
And this, of course, means the factories of the future will be very different to those currently in operation. "There will be very few people, and instead mostly machines, a lot of raw materials, almost like a warehouse, with people just handling things rather than making things. We don't know when that's going to be, but it is coming."