Fast fashion brands shed light on sustainability challenges
British fast fashion brands and retailers including Asos, Boohoo and Missguided say they face n
umerous challenges in trying to become more sustainable – including the lack of availability of recycled fibres they can integrate into their collections
The companies were summoned before a group of British MPs as part of a wider inquiry into the Sustainability of the Fashion Industry, organised by the Environmental Audit Committee.
One line of questioning focused on their apparel recycling efforts and what happens to clothing collected via in-store take-back schemes.
Recycling and upcycling
Asos CEO Nick Beighton shed light on how the online pure play is actively looking at using more recycled fibres within its range. Presently, 80% of the fabric in its branded denim collection comes from recycled sources – but Beighton said the firm plans for 100% of its denim range to use recycled and sustainable materials by next year.
Asos also boasts its own-label range of lingerie made from plastic bottles and a swimwear range made from recycled fishing nets. "That represents 5% of the garments I make. But it's not enough," admitted Beighton, pointing to the difficulty of the reality of using recycled fibres in apparel, which include scarce availability.
"This is a hole in the UK industry. I would take far more reusable fibre if I could. It's alright having the take-back but then dealing with it is quite hard. We have found two organisations that help us with it, but the scale of getting recycled fibre at the right quality is missing. Finding those fibres is hard."
Beyond this, the speakers were questioned about their use of fabric offcuts: How they maximise usage, minimise wastage and ensure leftover fabrics were disposed of in a responsible manner.
"They were given an example of one manufacturer that had a significant amount of offcuts after completing an order, but was finding it difficult to find an appropriate recycling solution for them."
They were given an example of one manufacturer that had a significant amount of offcuts after completing an order, but was finding it difficult to find an appropriate recycling solution for them.
Beighton admitted Asos didn't have a "scalable solution of offcuts yet" but said besides encouraging suppliers to cut patterns in a way that minimises wastage, the Asos Foundation in Kenya has been using offcuts for toys and sanitaryware.
Carol Kane, CEO for Boohoo, added she was currently working with manufacturers on a possible idea for offcuts.
"Currently within Leicester, there isn't a collection service for these – they end up in landfill. They are largely polyester, and I asked what it would cost to recycle them. They were quoting some not huge money they would need for machinery that could shred those for a secondary purpose. So that's something we are looking at."
However, the MPs suggested there is an ongoing risk to the retailers because "each of your business models is built on frequent purchasing. You're actually motivated yourselves to encourage people to dispose of clothing more quickly than they may need to."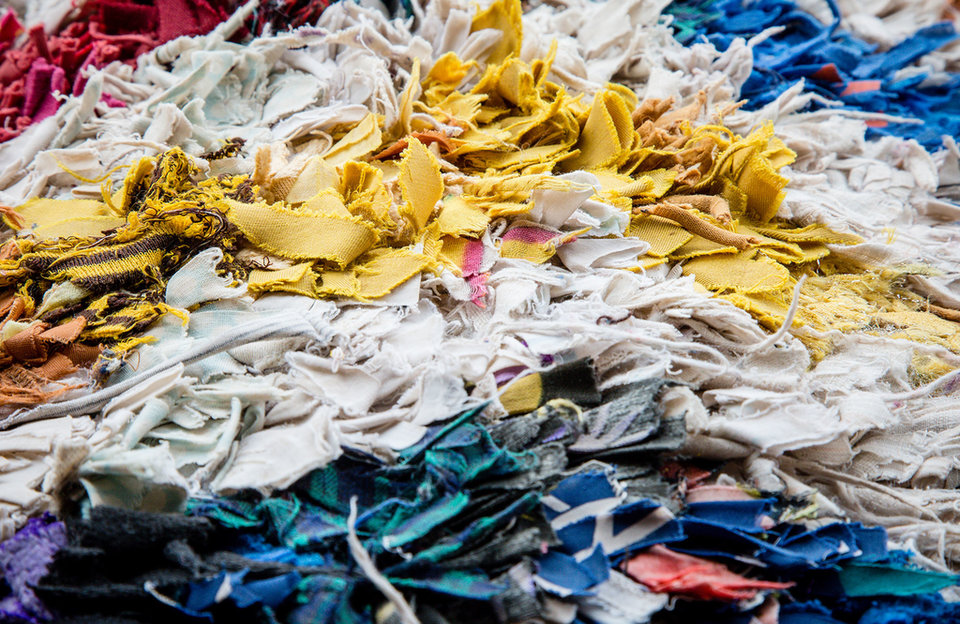 Promoting longevity in apparel
They then diverted attention to the links between the apparel industry and microplastics pollution. A study by the Norwegian institute for consumer research (SIFO) estimates that between 20% and 35% of all microplastics in marine environments come from synthetic clothing. Not only do they contain chemical additives, but they break down into tiny pieces that end up in the consumer food chain.
"Do any of you actively promote durability or long life of your garment advertising online?" they were asked. Each said they had taken action to encourage consumers to wash at lower temperatures to help counter the situation.
"We do talk to our customers about the care of their garments and encourage them to wash at lower temperatures and so on," said Beighton. "We also recognise, with our scale, we have a responsibility for 20-somethings. I am actually commercially incentivised to get this right. Some years ago we realised what is obvious now: unless we close the loop on sustainability and are demonstrating responsible behaviour a nd acting responsibly with our customer, they will buy less from us. We've gone through that journey already.
"We neither promote single use nor do we design for single use. Our customers' purchasing habits demonstrate that to me."
"We use the power of social media to help guide and educate. Telling doesn't normally get the best response from a 20-something audience. Guiding, educating and informing does. And we aim to use the social media channel to get people to feel great about their purchases and know how to care for their garments and to recycle them if they so choose.
"We have 18m customers globally, of which the 5m are in the UK. They purchase from us 3.5 times a year [on average]. We neither promote single use nor do we design for single use. Our customers' purchasing habits demonstrate that to me. I'd be naive not to say I recognise what you've just said, but I don't see that in our customer behaviour. We certainly do not design our product for that. The product price on our site today is around GBP26 – some may call that very cheap but our customers would call that affordable and that's how we aim to be."
Paul Smith, Missguided's head of supply, conceded. The company also works with Regain and donates used clothing for repurposing to the New Life charity.
"In terms of wash care, we also promote washing at 30 degrees wherever possible. We don't encourage the use of our clothing or promote it as a one-off wear. There is a longevity in our product that we have invested in so I don't think we are being socially irresponsible," he asserted.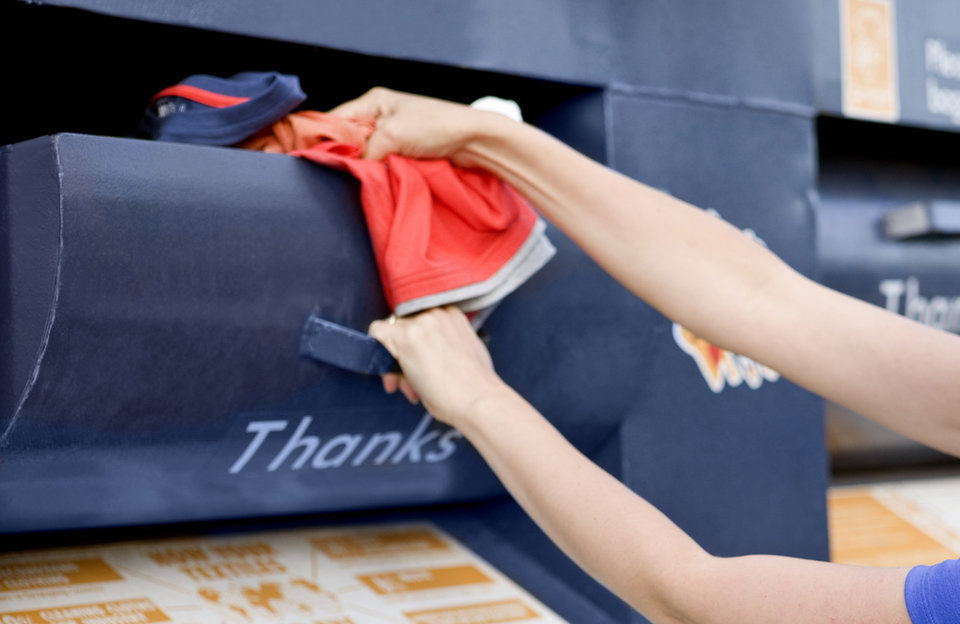 "Throwaway culture"
Online competitor Boohoo was heavily criticised during the inquiry for encouraging a so-called "throwaway culture," particularly since a number of dresses on its website retail at GBP5.
CEO Kane explained that of the 6,700 dresses on the company's website, only 80 were priced below GBP5. "It's a very small percentage of what we sell – we don't make any money, it is a loss leader, to drive sales to our website. Within the online model, not every item is profitable, but what we do look at is the overall profitability on the basket."
MPs were keen to understand Boohoo's efforts to discourage purchases driven by a single-wear attitude. Kane elaborated steps the company has taken to educate customers on how apparel purchases can be used in a number of ways.
"In terms of use of social media, we have around 4m customers here in the UK, a huge social reach across all our brands. We use that in many ways – promotion, how to look good, make-up hauls and so on. What we've been doing since the start of Boohoo is 'how to wear' videos. We were probably a little ahead of the curve before the Instagram generation when it came to these, demonstrating to customers how to wear things lots of times in different ways and building on current wardrobe staples.
"We've worked with quite a lot of influencers on this topic, including Fashion Flux which teaches how to take a simple item – a cardigan for example – and 10 ways in which to wear it. It is about encouraging multiple use of anything that we are currently selling."