Levi Strauss raises bar on water management at supplier factories
Jeans-maker Levi Strauss & Co (LS&Co) is shifting from a singular one-size-fits-all strategy to water management in sourcing countries to a more responsive approach that sets stringent standards for supplier facilities and focuses reduction efforts where they are needed most.
The move builds on work done through its Water<Less, reuse and recycling programmes, and should help the company reduce its water use in water-stressed areas such as India and Pakistan by 50% by 2025.
The new strategy stems from recognition that saving a litre of water where it is plentiful is not as critical as saving a litre where water is scarce. It is also designed to increase access to clean, safe drinking water for communities in sourcing locations.
Among its goals, the company will work with key suppliers to set and achieve specific water use targets for factories where Levi's, Dockers, Signature by Levi Strauss & Co, and Denizen products are made or finished. Going forward, factories and mills that meet the targets will qualify as Water<Less, as will the fabric or products coming from those facilities – with the aim that all key suppliers will achieve the Water<Less designation by 2025.
In areas of high-water stress, it also wants to support efforts by suppliers to install water efficient machinery and recycle water, because "building resilience to water stress is ultimately far less costly than responding to shortages."
Germany gears up for 'Green button' textile mark
The German government is launching its 'Grüner Knopf' (Green Button) textile seal in September, a new certification mark that indicates products comply with a number of social and environmental requirements.
The Federal Ministry for Economic Cooperation and Development (BMZ) – which owns the Grüner Knopf – says it is the first state-supervised label that sets requirements for both products and companies.
It will apply to fashion and household textiles, and all products must comply with 26 social and environmental requirements.
Companies are also required to demonstrate their due diligence in human rights and environmental issues as measured by 20 criteria based on the UN Guiding Principles on Business and Human Rights and sector-specific recommendations from the Organisation for Economic Co-operation and Development (OECD).
A Grüner Knopf certification mark office has been set up at German development agency Deutsche Gesellschaft für Internationale Zusammenarbeit (GIZ). Independent assessors will assess compliance with the criteria for the scheme under the supervision of Germany's national accreditation body DakkS.
During the introductory phase – which will run until the end of June 2021 – the scheme will apply to two manufacturing stages, 'cut-make-trim' (production) and 'bleaching and dyeing' (wet processes). Over the coming years, an independent steering committee will help develop and extend it to additional manufacturing stages. One of the criteria it seeks to apply is payment of a living wage.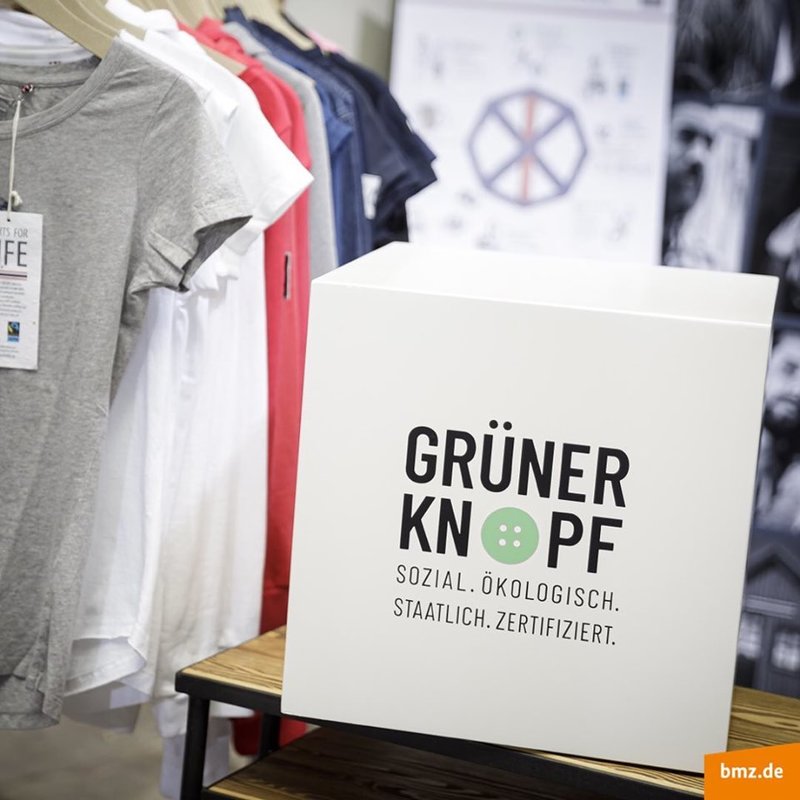 New factory safety initiative launches in Vietnam and India
Global brands and retailers including Walmart, Bestseller, Gap Inc, Target, PVH Corp and VF Corporation are participating in a new initiative to promote safer working at apparel and footwear factories in India and Vietnam.
The Life and Building Safety (LABS) initiative is designed to protect workers from potential risks related to fire, electrical, and structural building safety, and will operate in all major industrial hubs in each of the two countries.
Between them, the participating brands source from hundreds of factories employing around 163,400 workers in Vietnam, and about 125,000 workers in India.
Leading the programme is IDH, the Netherlands-based Sustainable Trade Initiative, which says the idea came after it was approached by brands to leverage learnings from ongoing factory safety schemes Bangladesh and replicate them in other key apparel sourcing countries.
Facilities will commit to a benchmark country-level standard around structural, fire, and electrical safety based on international best practices and codes.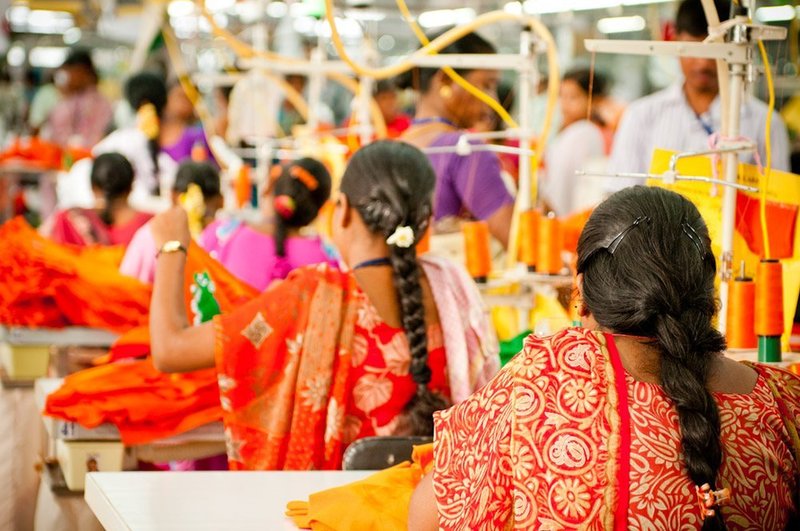 Abercrombie & Fitch adds to supply chain sustainability goals
US-based retailer Abercrombie & Fitch has set new sustainability targets – including a 30% water reduction in denim production by 2022 – after joining the United Nations Global Compact initiative.
The company, whose brands include Abercrombie & Fitch, Hollister and Abercrombie Kids, also plans to source more materials with sustainable fibres by 2025 – including 25% Better Cotton Initiative cotton, 25% recycled polyester, 50% Canopy supported viscose, 100% Responsible Wool Standard wool, and 100% Responsible Down Standard down and 100% linen.
And in its supply chain, it is looking to partner with vendors on training programmes such as prevention of human trafficking, health and wellbeing.
These targets build on the retailer's existing social and environmental sustainability programmes, and align with the UN's Sustainable Development Goals (SDGs), which address global challenges such as poverty, inequality, climate, environmental degradation, prosperity and peace and justice.
To advance its membership in the UN Global Compact, A&F will also participate in two Action Platforms – 'Water Security through Stewardship' and 'Reporting on the SDGs' – to learn additional best practices to address social, economic and environmental issues related to water and sanitation, as well as methods for capturing, analysing and reporting performance against the various SDGs.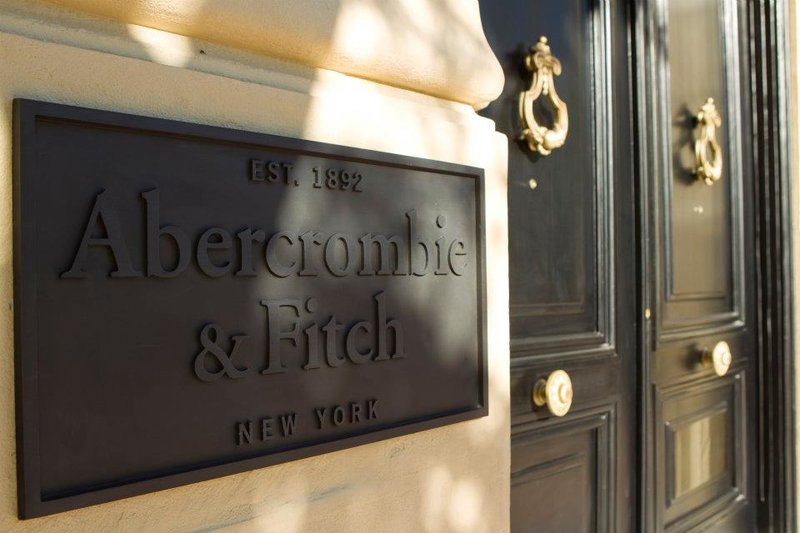 Timberland apparel reaches 99.6% responsibly sourced cotton
Outdoor lifestyle brand Timberland continues to move towards its 2020 sustainability goals – with 99.6% of the cotton used in its apparel now either organic or Better Cotton Initiative (BCI) certified.
The company, which aims to reach 100% responsible cotton use by 2020, used 550 metric tonnes of cotton to produce its apparel and accessories in the first quarter of 2019. Of this, 434 metric tonnes (79%) was either organic (27%), BCI-certified (51%) or US-origin (1%).
Of the 411 metric tonnes sourced by its global apparel production team, 99.6% (410 metric tonnes) was responsibly sourced.
The first quarter also saw 98.1% of the overall leather volume used for Timberland footwear, apparel, accessories and licensed products produced at tanneries with a Gold or Silver rating from the cross-brand Leather Working Group (LWG).
LWG certification is awarded to tanneries that demonstrate environmental best practices and performance in all areas of leather production, from chemical, water and waste management to energy use and hide traceability.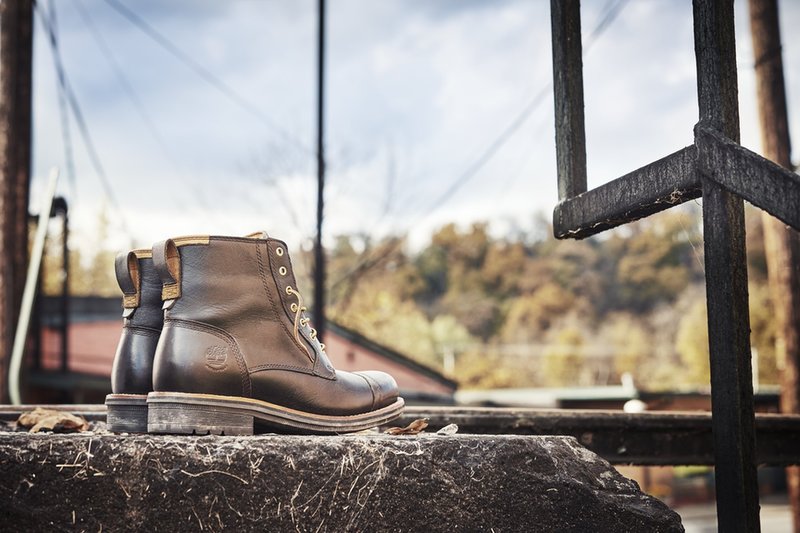 Hong Kong textile waste recycling mill scales up
An innovative new mill in Hong Kong that upcycles textile waste into yarns that can be reused to make garments has now been scaled up and is being trialled by a number of leading brands.
When the facility in Tai Po, Hong Kong's New Territories manufacturing hub, was soft-launched last September, it was billed as the first textile mill to open in Hong Kong in almost half a century.
Now, after an initial investment of HK$15m (US$1.9m) by Hong Kong-based yarn spinner Novetex Textiles Limited, and following two years of development, it has been expanded to three production lines, each able to process up to one tonne of wool and cotton fabric per day.
Unlike most recycling processes, the so-called Billie System does not consume water, emit wastewater, or produce chemical waste. It is also almost entirely automated, slashing the high labour costs usually associated with textile recycling.
After removing the rigid parts such as zippers and buttons, the fabrics pass through the mechanical recycling process and are broken down into fibres, before being formed into slivers that are sent to Novetex's Zhuhai facilities to be blended with virgin fibres and spun into yarn.
Developed in collaboration with the Hong Kong Research Institute of Textiles and Apparel (HKRITA) as its R&D partner, the patented system is seen as a game-changer for brands and companies looking to revive excess inventory, unused raw materials, or textile waste.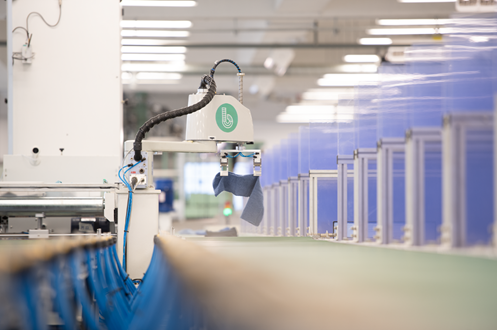 Crystal makes progress on latest sustainability targets
Apparel manufacturing giant Crystal International is making progress on its latest set of sustainability targets, with highlights including a 6% reduction in carbon footprint per garment. But it admits reducing the fresh water consumption per garment is proving more of a challenge.
The carbon footprint reduction for 2018 takes it well on the way to meeting one of the goals set out last year in its 'Third Global 5-year Sustainability Targets (2018-2022)' to reduce carbon footprint per garment by 10% by 2022.
The target is set against figures for 2017 as the base year, and its impact is potentially huge given that the company is one of the leading apparel manufacturers in the world, generating annual revenues of US$2.496bn and producing 470 million garments a year from 20 factories in Vietnam, China, Cambodia, Bangladesh and Sri Lanka.
Other progress made in the last 12 months at the Hong Kong listed firm includes planting around 300,000 trees against a target of 1m by 2022; extending its CARE (Crystal Advocates Respect and Engagement) learning and development programme to 25% of female workers; and contributing 9,000 volunteering hours to the local community.
Crystal International makes denim, athleisure wear, sweaters and intimates for brands and retailers including Walmart, M&S and Nike.